New Mexico Cancer Center chooses IBA's ProteusOne solution for future PT facility
by
John R. Fischer
, Senior Reporter | December 28, 2021
Rad Oncology
Proton Therapy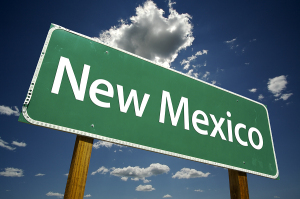 The New Mexico Cancer Center is bringing in IBA's technology to help set up its new proton therapy center, which will be the first in New Mexico and is expected to begin treating patients in 2024.

IBA will supply its ProteusOne proton therapy system and give the center access to pencil beam scanning technology, along with cone beam CT (CBCT), Hand Pendant with contextual menus, and Philips' Ambient Experience.

ProteusOne is IBA's single-room proton therapy system and is smaller, less expensive and faster to install than other proton technologies. It also has an open gantry environment that makes it easy for radiation therapists to work in and optimize the patient experience.

It will be a central part of what is to be New Mexico's first proton therapy center statewide, according to Barbara McAneny, chief executive officer of New Mexico Cancer Center. "With all the advances occurring in cancer treatment, we are seeing people live longer, even if they have diseases that have spread. Radiation side effects can take years to develop. Two decades ago, we didn't worry about them because patients with cancer didn't live long enough to develop those side effects. Now we keep even lung cancer patients and colon cancer patients alive for years, and that means we are starting to see these side effects of standard radiation," she told HCB News.

Only a few millimeters wide, pencil-beam scanning enables proton therapy to be delivered more precisely and in a more personalized manner. It can be used to treat complex cancers, including head and neck, gynecologic, lung, prostate, breast, brain, liver, lymphoma, sarcoma and tumors in children. CBCT utilizes rotating CT scans to get a fuller picture of the patient for better treatment planning and diagnosis.

Additionally, the center will be able to use the system's Hand Pendant with contextual menus to better and more easily position patients. They will also be able to calm patients with Philips' Ambient Experience, which is built into ProteusOne and leverages architecture, design, dynamic lighting, video projections and sound to create a multisensory, personalized environment.

What attracted the center to ProteusOne was the desire for a system with a proven track record, says McAneny. ProteusOne has been installed at nine of 37 IBA sites. She adds that the system's pencil beam scanning was also an attractive selling point, as was its small footprint. "Having a smaller footprint and a more affordable machine that can deliver better quality was really the guiding factor. It's not so much that the machine costs less, but that the other machines have to be housed in more concrete, and the price of building it goes up. This has to be very special, high-grade content that's very dense, to shield the energy."

You Must Be Logged In To Post A Comment
Registration is Free and Easy.
Enjoy the benefits of The World's Leading New & Used Medical Equipment Marketplace.
Register Now!