Mallinckrodt to pay $260 million to settle False Claims, kickback allegations
by
John R. Fischer
, Senior Reporter | March 11, 2022
Insurance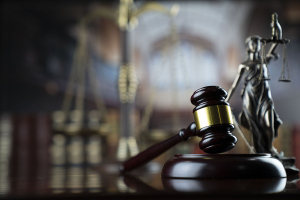 Pharmaceutical maker Mallinckrodt will pay $260 million to settle allegations brought forth by the U.S. government that it intentionally underpaid Medicaid rebates and made unlawful kickbacks.

The manufacturer is accused of making unfair rebates for its drug, H.P. Acthar Gel (Acthar), a hormone used as a medication and diagnostic agent for several conditions, including multiple sclerosis, psoriatic or rheumatoid arthritis, ankylosing spondylitis, lupus, severe allergic reactions, breathing disorders and inflammatory conditions of the eyes.

The government also said in its complaint that the company used a foundation as a conduit to make illegal copay subsidies for the drug so it could market it as "free" to doctors and patients, while increasing the price. It says that such actions violate the False Claims Act and the Anti-Kickback Statute.

Both accusations were made in separate complaints filed in 2019 and 2020, respectively. The settlement is based on Mallinckrodt's financial state. Mallinckrodt filed for bankruptcy protection in October 2020, and the U.S. Bankruptcy Court for the District of Delaware approved the settlement amount in early March.

"Mallinckrodt illegally reduced the amounts it paid to state Medicaid programs by improperly calculating the rebates it owed. Today's settlement vindicates the interests of the American taxpayer by ensuring that no pharmaceutical manufacturer can illegally boost its profits at the expense of state Medicaid programs, and the people and families those programs serve. This company unlawfully siphoned money out of the Medicaid program which poor people depend on for their medical care," said U.S. Attorney Rachael Rollins for the District of Massachusetts in a statement.

Under the Medicaid Drug Rebate Program, drug manufacturers must make quarterly rebates to state Medicaid programs for coverage of their drugs. The rebates are inflation-based, which prevents drug price increases from outpacing inflation in the program.

According to the U.S. government's 2020 complaint, Mallinckrodt and its predecessor, Questcor, knowingly underpaid rebates for Acthar from 2013 to 2020 and in 2013, made payments at a rate that depicted Acthar as a new drug that was for the first time being marketed, despite the fact that it had been approved in 1952. The government also said that the price for Acthar in 2013 rose to over $28,000 per vial, but that Mallinckrodt ignored this and all pre-2013 price increases so it could pay lower Medicaid rebate amounts.

You Must Be Logged In To Post A Comment
Registration is Free and Easy.
Enjoy the benefits of The World's Leading New & Used Medical Equipment Marketplace.
Register Now!