Final CMS rule curbs prior authorization burdens for Medicare Advantage enrollees
by
John R. Fischer
, Senior Reporter | April 13, 2023
Insurance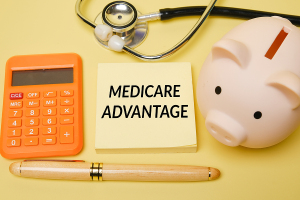 To avoid delays and care disruptions, prior authorizations for services provided to Medicare Advantage beneficiaries will remain valid "for as long as medically necessary," says the Centers for Medicare & Medicaid Services in its new final rule issued on April 5.

To ensure appropriate use of prior authorization, insurers will be required to annually review and update their utilization management policies, and denials will not be issued before being reviewed by healthcare professionals with relevant experience in the specific service.

"CMS is providing important protections regarding utilization management policies and coverage criteria that ensure that Medicare Advantage enrollees receive the same access to medically necessary care that they would receive in traditional Medicare," said CMS in a statement.

Under the final rule, care plans must provide a minimum 90-day transition period when a member who is currently receiving treatment jumps to a new MA plan, during which the new plan may not require prior authorization for the treatment.

According to a survey by the American Medical Association, 89% of healthcare providers say that prior authorization negatively impacts care, with 94% saying that it leads to care delays and 80% saying that patients at least sometimes stop actively seeking out care because of it.

AMA President Jack Resneck Jr. previously said that it "conflicts with evidence-based clinical practices, wastes vital resources, jeopardizes quality care, and harms patients."

Following the issuing of the final rule, he said in a statement that the provisions would ensure "greater continuity of care, improve the clinical validity of coverage criteria, increase transparency of health plans' prior authorization processes, and reduce care disruptions."

Radiation oncologists, cardiologists and radiologists are among those whose services are most impacted by prior authorization, according to a study published in JAMA Health Forum. The American Society for Radiation Oncology says that 90% of radiation oncology practices reported that prior authorization delayed access to lifesaving cancer treatments, with delays on average lasting a week or longer.

"While we are optimistic about these reforms, we urge CMS to hold insurance companies accountable for following the new requirements. We also eagerly await additional rulemaking to address the substantial administrative burden created by prior authorization," said ASTRO board of directors chair Dr. Geraldine Jacobson, FASTRO, in a statement.

You Must Be Logged In To Post A Comment
Registration is Free and Easy.
Enjoy the benefits of The World's Leading New & Used Medical Equipment Marketplace.
Register Now!