By Gus Iversen and John R. Fischer
Healthcare is responsible for approximately 4.4% of all global carbon emissions, and the MR suite is a particularly energy-intensive piece of the puzzle.
It makes sense that these powerful scanners sap a lot of resources, but new research suggests one small change can significantly slash MR's carbon footprint.
At UCSF, the radiology department partnered with Siemens and Siemens Healthineers to evaluate MR energy consumption and look for opportunities to operate scanners more efficiently. Their findings, based on four scanners from three different vendors, yielded at least one no-brainer best practice:
Use the "off mode".

MIT labs, experts in Multi-Vendor component level repair of: MRI Coils, RF amplifiers, Gradient Amplifiers Contrast Media Injectors. System repairs, sub-assembly repairs, component level repairs, refurbish/calibrate. info@mitlabsusa.com/+1 (305) 470-8013

"A lot of radiologists don't think about the operations of our machines, but the machines have several different power modes they can be placed in," Dr. Sean Woolen, assistant professor and director of UCSF Radiology's sustainability initiative, told HCB News. "So we looked at switching to the 'off mode' to consume less energy, and also optimizing that particular mode to consume even less energy by modulating some of the hardware components."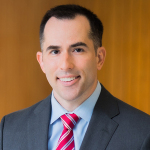 A misunderstood setting
According to Woolen, the term "off mode" can cause confusion, (nobody wants to risk completely shutting down the MR, which would allow the magnet to warm up and create all kinds of costly chaos). Often, "idle mode" may be used overnight, even though "off mode" is a lower energy alternative that can be used when scanning is done for the day.
"Surprisingly, all vendors had somewhat similar savings from switching from an idle to an off mode," Woolen said, referring to the study data, which was collected using Siemens' power-monitoring and management technologies. "They all reduced power consumption by about 25% to 33%."
One of the two Siemens Healthineers scanners in the study, the MAGNETOM Vida 3T MR, has an additional "power save" mode, which further decreased power usage during off hours by an additional 22% to 28% compared to "off mode" usage. It does this by turning off the compressor and monitoring the magnet's temperature, (which must be -270 degrees Celsius), and turning the compressor back on when it exceeds certain thresholds.
"Even though that was only available from one vendor, we simulated the additional power save mode for the other two vendor's devices, and we achieved similar savings," said Woolen.