By Christine Cooperand Jack Towarnicky
Health Reform, also known as the Affordable Care Act (ACA), is the government's approach to access to health coverage. Enacted in March 2010, the ACA's primary intent remains one of using federal and state mandates to make health insurance coverage affordable and available for individuals. It was not designed to reduce the cost of employer-sponsored coverage for employers, or employees.
Most Americans heard many predictions about how the "Affordable Care Act" would improve health coverage, including:
• If you like your doctor, you can keep your doctor
• If you like your health plan, you can keep your health plan
• The cost of coverage for a family will decline by $2,500 a year
• Health Reform won't add one thin dime to the deficit
More about those promises later.
Most Americans never knew that Health Reform's #1 goal wasn't any of the above. In actuality, Health Reform's #1 goal was always to reduce the number of uninsured.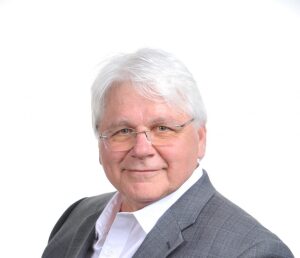 Health Reform accomplished that goal by expanding access to taxpayer-subsidized coverage through expanded eligibility for taxpayer-paid Medicaid coverage and taxpayer-subsidized marketplace/exchange coverage. Having someone else pay the cost of health coverage became a deal many lower income Americans couldn't refuse. The percentage of non-elderly Americans who are uninsured has declined from 18.2% (48.2 million) in 2010, to 7% (~28 million) in 2023. Medicaid enrollment increased 3.8% per year (68%) from 54MM (2010) to 88+MM (2022) due to Health Reform's liberalized access and the COVID response.
Health Reform also added taxpayer-subsidized public exchange coverage where enrollment grew from 0 to 14+MM. Of that 14+MM, ~90% receive taxpayer subsidies. In other words, the cost of marketplace/exchange coverage continues to be unaffordable for most Americans who do not qualify for taxpayer subsidies.
Not as predicted: A decade later: Inflation and recession challenge affordable healthcare
When it comes to employer-sponsored coverage, Health Reform's #1 goal was to mandate certain, mostly smaller employers offer coverage, and to improve the coverage all employers offered – no matter who got stuck with the increased costs. Since 2015, employers with 50+ employees are required to offer "affordable", "minimum essential coverage" of "minimum value" or pay a penalty tax. Since 2010, employer-sponsored coverage must cover children up to age 26 regardless of dependency. And employer-sponsored coverage can no longer limit liability using annual or lifetime benefit maximums.