by
Gus Iversen
, Editor in Chief | August 28, 2023
MXR Imaging Inc., the largest independent distributor of imaging sales and service in the U.S., announced today the acquisition of Spartan Shielding, a New Jersey-based leader in shielding services.
By bringing manufacturing and testing capabilities for RF, magnetic, and radiation protection systems to the table, the deal allows MXR Imaging to provide a complete in-house turnkey MR solution — something the company says no other OEM or ISO can offer.
"What makes them exceptional is their attention to fine detail and customer relations," Robert Manetta, an executive with MXR Imaging, told HCB News.

MIT labs, experts in Multi-Vendor component level repair of: MRI Coils, RF amplifiers, Gradient Amplifiers Contrast Media Injectors. System repairs, sub-assembly repairs, component level repairs, refurbish/calibrate. info@mitlabsusa.com/+1 (305) 470-8013

Manetta runs Nationwide Imaging, which was
acquired by MXR Imaging
(formerly Merry X-Ray) in 2018. He has been working with Spartan Shielding for seven years.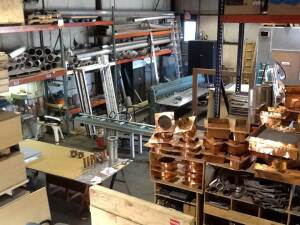 In addition to conventional RF and radiation shielding, Spartan Shielding also specializes in window and door design, cryogen quench vents, install and deinstall projects, room modifications, door repair, shield testing (for rooms as well as mobiles) and customer builds.
With its own in-house metal fabrication facility, the company offers an extended array of metalwork and engineering expertise, bringing unique construction capabilities to the facilities it partners with.
The acquisition is the second announced by MXR Imaging today. A few hours earlier the company
announced a deal
to take over Advanced Imaging Group, a leader in MR and CT parts and service with locations in Florida and Tennessee.