Mayo Clinic, IMVARIA to develop software-only biomarker detection algorithms for lung cancer
by
John R. Fischer
, Senior Reporter | November 08, 2023
Artificial Intelligence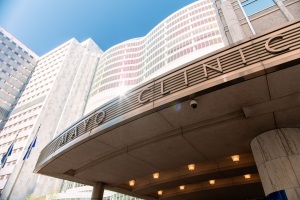 Mayo Clinic has teamed up with IMVARIA to develop and train AI algorithms to find and validate clinically relevant software-only biomarkers for cancer, starting with lung malignancies.

Using these digital biomarkers to analyze text, numeric values, and images, clinicians will have access to more information and be able to make more informed decisions for treating patients with lung cancer. Mayo Clinic will combine its large data sets for training algorithms and will utilize the IMVARIA Digital Biomarker Platform, which allows clinicians to develop regulatory-grade digital biomarkers in months instead of years, providing them with tools for data ingestion, management, model development, regulatory documentation production, and the entire regulatory-grade MLOps life cycle.

In addition to identifying which lung nodules are either early-stage lung cancer or have a high potential for turning into cancer from benign nodules, digital biomarkers also provide prognostic information and can be used to guide decisions around treatment. In helping avoid tissue biopsies, they reduce associated risks and costs.

"The potential for nodules to change over time, and the presence of other lung structures with similar characteristics, makes accurate differentiation challenging using traditional approaches, while avoiding tissue biopsy. Digital biomarkers allow for more reliable classification of nodules in terms of malignancy potential," IMVARIA's CTO Dr. Michael Muelly told HCB News.

The collaboration is part of the Validate pillar of the Mayo Clinic Platform, which utilizes clinical trials and real-world data analysis to test tools, medical devices, digital health applications, and other solutions to ensure clinicians can use them safely and accurately, monitor and improve the quality of healthcare services, and identify and promote evidence-based practices.

IMVARIA's platform was designed by former employees of Google, engineers, and medical professionals and uses in-house data from more than 30,000 patients to identify signs of diseases to diagnose and assess imaging and lab results.

Its lead digital biomarker is Fibresolve, which applies AI to CT scans to assess interstitial lung disease, including idiopathic pulmonary fibrosis. Using this can potentially reduce the need for expensive and invasive surgical testing. In clinical testing, it increased noninvasive diagnosis in challenging cases by 3.2 times. The solution is currently only for investigational use.

The company also has a centralized, cloud-based digital lab, the Digital Biomarker Lab, that processes data from multiple imaging modalities, such as CT and MR, organ systems, lab results, and other types of medical imaging data. It also adheres to international standards for quality compliance, such as ISO 13485, and returns results within minutes.

The solution has also been found to expedite investigations on new diseases by reducing the time required from years to weeks or months, according to IMVARIA. Its modern architecture also supports deep-learning, data fusion, and multidimensional and multimodal use.

Mayo Clinic was unable to answer HCB News' questions, saying that the agreement was just beginning.
You Must Be Logged In To Post A Comment
Registration is Free and Easy.
Enjoy the benefits of The World's Leading New & Used Medical Equipment Marketplace.
Register Now!