Philips to Report a Net Loss in Fourth Quarter Earnings
by
Lynn Shapiro
, Writer | December 10, 2008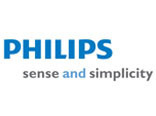 Philips told investors that it would slash profitability targets for 2010 due to a steeply declining global economy.

The company also said it would report a net loss in fourth quarter earnings, primarily due to the poor performance of two of two units: its Consumer Lifestyle and parts of its Lighting division.

Gerard Kleisterlee, CEO and president of Royal Philips Electronics, said "the speed and ferocity by which the weakening economy is affecting demand in key markets is now also taking its toll on the financial performance of Philips."

Philips had made the doubling of its earnings per share before interest, tax and depreciation the focal point of its "Vision 2010" strategy. Doubling of earnings per share remains the company's objective but is not expected to be met by 2010, Kleisterlee said.

He told investors that Philips has been hit hard by lower demand from the financially strapped automobile and construction sectors and also by cutbacks from US hospitals, which are buying less imaging equipment as the recession deepens.

The company's three businesses--lighting, consumer lifestyle and healthcare--will take an extra EURO 100 million, ($128 million), in cost-cutting charges, bringing fourth quarter restructuring costs to EURO 340 million.

Kleisterlee warned that the current downturn is "without recent comparison and is developing much faster and deeper than expected."

Meanwhile, in the Consumer Lifestyle unit, which sells shavers, baby bottles and domestic appliances, revenue is expected to fall by a third compared with a year ago to between EURO 2.8 billion and EURO 3.8 billion in the fourth quarter of this year. In the Lighting unit, the company is closing older production facilities and abandoning TV sales and distribution outlets in North America. Kleisterlee said more job cuts in these sectors are expected.

Last month, Philips announced it would cut 1,600 job cuts in its Healthcare division. In Healthcare, Kleisterlee said Philips is committed to expanding its business, due to the aging population. He said the company will continue to make acquisitions in this area. The company is expanding more into patient monitoring and home healthcare. (Philips completed its acquisition of Respironics in March 2008.)

He also told investors that Philips would concentrate on geographic growth areas such as emerging markets.