Brain Imaging and Criminal Law
by
Astrid Fiano
, DOTmed News Writer | May 04, 2009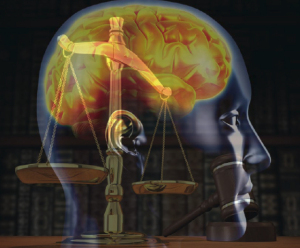 MacArthur Law and Neuroscience Project (LNP) out of the University of California, Santa Barbara, is an organization devoting serious research to the use of brain imaging in criminal law. Walter Sinnott-Armstrong, PhD, Co-Director of the LNP and Professor of Philosophy and Legal Studies at Dartmouth College, Hanover, NH, spoke to DOTmed about the goals of the Project and its research topics.

Prof. Sinnott-Armstrong explained that the project developed from the MacArthur Foundation seeking useful projects to pursue. Dr. Robert Sapolsky, Professor of Neurology and Neurological Sciences, at Stanford University, suggested that the criminal justice system was in need of reform, and neuroscience could help. The Foundation approached Professor Sinnott-Armstrong, along with Art Singer, and they put together an advisory board. Dr. Michael Gazzaniga, of the University of California, Santa Barbara (future Director of the Project), and Stephen Morse, Professor of Psychology and Law in Psychiatry from the University of Pennsylvania Law School (future Legal Director of the Project) were on the advisory board, and crucial to the successful proposal to the Foundation and inception of the project. The participants were motivated in part to use "good" neuroscience to aid the legal system and in part to avoid the influence of "bad" neuroscience in the courtroom.

Good vs. Bad

What can be considered a "bad" use of neuroscience? Professor Sinnott-Armstrong points out a recent case in India. A process involving EEGs, called the Brain Electrical Oscillations Signature test (BEOS) was developed by Champadi Raman Mukundan, an Indian neuroscientist and former director of the clinical psychology department of the National Institute of Mental Health and Neuro Sciences in Bangalore. The results of the process were used in court for a murder case in Pune, India. According to the International Herald-Tribune, the judge cited the scan as proof the defendant's brain held guilty knowledge concerning the crime. The defendant was sentenced to life in prison. However, current brain state and imaging technology does not yet appear to function at the level of reliability most legal systems demand.

Using inferences from neuroscience for legal conclusions raises a question at every step, Professor Sinnott-Armstrong points out. As an example, an imaging procedure might be good to detect a structural abnormality within the brain, such as a tumor, but how relevant is the procedure to a legal situation--what does it have to do with criminal responsibility? In other words, can we infer from the brain scan that the person couldn't control his or her actions due to that tumor?