Read an important updates to this story:
Medicare Physician Cuts Unhalted, at
www.dotmed.com/news/story/12121
Senate passes 'doc fix' as pay cuts go into effect, at
www.dotmed.com/news/story/13074
Congress Approves Physician Pay Bill, at
www.dotmed.com/news/story/13133
--
The Senate voted Wednesday to delay the 2010 cut in Medicare physician reimbursement. The 21% reduction was to go into effect March 1 till a vote last Tuesday put it off until the end of March. Yesterday's follow-up means the cut will take effect October 1. The House of Representatives had already endorsed a postponement so now the proposal goes back to the House to prepare a bill for the president's signature. But the fix is only a temporary stay in executing drastic pay cuts to American doctors.
Story Continues Below Advertisement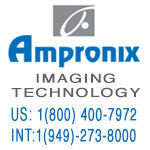 Special-Pricing Available on Medical Displays, Patient Monitors, Recorders, Printers, Media, Ultrasound Machines, and Cameras.This includes Top Brands such as SONY, BARCO, NDS, NEC, LG, EDAN, EIZO, ELO, FSN, PANASONIC, MITSUBISHI, OLYMPUS, & WIDE.

"[Wednesday], the U.S. Senate voted to again delay this year's steep 21 percent Medicare physician payment cut to October 1, pushing the problem off into the near future," said J. James Rohack, M.D., President, American Medical Association. "If the House adopts this Senate bill, America's seniors and their physicians will be left in limbo, and access to health care for Medicare patients will continue to be in grave danger. Physicians cannot keep their practice doors open to all Medicare patients without clear direction from Congress on Medicare payment rates."
Dr. Rohack noted that Medicare payment rates are far below the costs of providing patient care and he urged a solution to provide security and stability in Medicare.
Instead of a stable funding plan for Medicare services, doctors await their fate each year as federal allocations are debated anew.
"Short-term actions are the wrong answer to a long-term problem. These band-aid fixes have only served to increase the size of the cuts and the cost of reform. The longer Congress delays, the higher the cost to the American taxpayer. It's time to fix the formula and ensure that seniors can count on Medicare now and for years to come," Dr. Rohack said.
The Senate vote on the $138 billion measure also included funding for Medicaid and COBRA.