by
Nancy Ryerson
, Staff Writer | January 11, 2013
From the January 2013 issue of HealthCare Business News magazine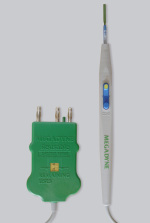 Operating room adjustments
Operating rooms account for about 33 percent of all hospital supply costs, according to a November 2012 report from the Commonwealth Fund. Practice Greenhealth has an initiative called "Greening the OR" which 201 hospitals and health care facilities have endorsed as of April 2012.
Several companies offer solutions that help ORs cut down on waste, such as replacing single-use items with reusable ones. For example, single-use liquid-proof surgical gowns and drapes are often made of a material that takes 400 years to decompose in a landfill. The company Lac-Mac, a Practice Greenhealth supplier, offers surgical gowns and drapes that can be re-used and re-processed 75 to 125 times after being cleaned by a commercial laundry.
Everyday products such as surgical gloves also produce a large amount of waste. Cardinal Health's Protexis powder-free surgical gloves use renewable paper sources, machine glazed paper and crepe paper, for wrap material. That change cut back 1.2 million pounds of material used per year, says Richard Ractliffe, product/market senior manager of surgical products at Cardinal Health.
"Greening" electrosurgery techniques can also considerably cut down on waste. Megadyne provides reusable electrosurgical pencils and patient return electrodes that the company says can offset about 90 percent of a facility's electrosurgical trash.
"It's because usually, not only do you have a pencil and a tip and a sticky pad in the case, they're also wrapped up, typically inside of another container, which is typically inside of another container," says Melissa Fischer, marketing manager at Megadyne. "You end up with all of this plastic trash that may or may not get recycled depending on the hospital's policies."
Other simple switches include using re-usable sharps containers provided by companies like Stericycle, an improvement that can save the industry $5.4 billion over five years, according to the Commonwealth Fund. The Commonwealth Fund report also recommends taking a look at surgical packs — prepackaged supplies formulated for specific surgical procedures. Hospitals identified items in the packs that were often thrown away without being used and asked suppliers to not include those items in the future. The hospitals saved $4.33 per procedure in the first year of making those requests, and $22.66 per procedure after five years.