by
Loren Bonner
, DOTmed News Online Editor | April 10, 2014
Dr. Steven Frank, director of Advanced Technologies of the Proton Therapy Center at the University of Texas MD Anderson Cancer Center, said they have seen prostate procedures going down, and more head and neck cases being treated.
Dr. Nancy Mendenhall, medical director at the University of Florida Proton Therapy Institute, said in 2013 they saw a decreasing percentage of prostate cancer cases — down from 90 percent to 45 percent, currently.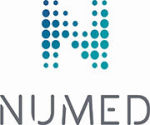 Numed, a well established company in business since 1975 provides a wide range of service options including time & material service, PM only contracts, full service contracts, labor only contracts & system relocation. Call 800 96 Numed for more info.

New marketing message
Many speakers spoke about finding ways to better identify those patients who would benefit the most from proton therapy.
"It should be more about the benefits to specific patients," said Pericak.
Going forward, he thinks proton therapy's marketing message should be less about being the best treatment, to targeting who it's best for.
Back to HCB News