by
Lauren Dubinsky
, Senior Reporter | April 23, 2015
From the April 2015 issue of HealthCare Business News magazine
When it comes to health information technology, health care organizations have a lot on their plates.
The industry is moving from fee-for-service to value-based care and these organizations are challenged to keep up with the flood of new initiatives. The deadline has been pushed off several times but by October, health care providers must transition from ICD-9 codes to ICD-10 codes. Most providers have now met Stage 1 Meaningful Use requirements and are working tirelessly to meet Stage 2.
Population health management and data security are also at the forefront. Providers must monitor high-risk populations to provide better care and avoid readmissions, and at the same time protect all of that valuable medical data.
HealthCare Business News had the opportunity to discuss these challenges with hospital chief information officers and industry experts. Those professionals also offered advice about ways to succeed in this new health care environment. Additionally, they provided some insight into the game changing technology coming down the pike.
HCBN: ICD-10 deadlines continue to be postponed. What challenges are standing in the way of hospitals transitioning to the new codes and what advice would you give to them?
Dr. James Whitfill of Southwest Diagnostic Imaging, LTD and SIIM board member:
While the ICD-10 transition is a huge and complex one, I think many hospitals are as ready as they are going to get, prior to the transition. The last delay was pretty disruptive because it was like planning for a space shuttle launch with all of the years of preparation and then just as the engines were supposed to fire, we called off the launch. There are going to be unknown effects from the transition, but delaying the transition is hurting us now more than just getting it done.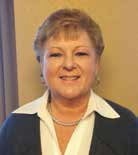 Pamela Jodock, senior director of health business solutions at HIMSS:
It is true that repeated changes to the ICD-10 effective date have led some stakeholders to delay implementation activities. However, a number of industry surveys and recent testimony received by the U.S. House of Representatives' Energy and Commerce Subcommittee on Health hearing titled, "Examining ICD-10 Implementation," suggests that the majority of affected organizations are well on their way to being prepared.
Those organizations that are just beginning their preparations will have a lot to do in a short period of time. The good news is that there is no shortage of free resources available to assist them in their efforts.