GE enters homecare market via $50 million ultrasound partnership
by
John R. Fischer
, Senior Reporter | May 16, 2022
Primary Care
Ultrasound
Women's Health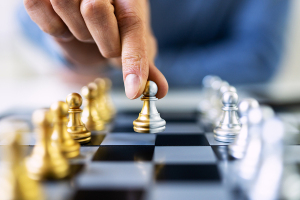 GE Healthcare has taken up a stake in the homecare market by investing up to $50 million in Israeli startup Pulsenmore.

The company will help bolster adoption of Pulsenmore's home-based ultrasound systems and support it in obtaining regulatory clearance from the FDA. It will also help distribute products in Europe and other markets and develop ultrasound-based solutions for the homecare sector, which is expected to increase in value at a compound annual growth rate of 14.2%, reaching $662.67 billion by 2027.

It says its entry into the homecare market will complement its ultrasound diagnostics solutions for women's health and primary care and will create more opportunities for precision health. "Healthcare providers are predicting a significant shift of care services from traditional facilities to the home, which will require an increase in the level of quality or access. Homecare opens the door to tremendous value for payers, healthcare facilities, physician groups and care-at-home providers, with the opportunity to improve patients' quality of care and experience. We also recognize the desire of patients — in this case, pregnant women — to be more empowered and involved in their healthcare," said GE Healthcare ultrasound president and CEO Roland Rott in a statement.

Growth in telehealth products is facilitating the switch to homecare, with the value of the telemedicine market projected to rise at a CAGR of over 30% between now and 2029.

Pulsenmore manufactures a self-operated prenatal home ultrasound solution that can be combined with a smartphone and used by pregnant women to scan themselves for remote clinical assessments. The handheld system docks with the smartphone, and patients use a mobile app to fill out a consultation with a clinician. It also has a web application for clinician to use and a software API that integrates Pulsenmore's online services with the organization's health records.

The device allows for periodic fetal ultrasound scanning and consults to be completed as an online clinician-guided telecommunication service or as an offline application-guided service. GE expects Pulsenmore's solution and entry into the homecare market will improve efficiency, reduce in-clinic visits and lower healthcare costs. The device has already been implemented across Israel through a partnership with the country's largest HMO, Clalit Health Services. One provider, Sheba Medical Center also recently began using it to conduct prenatal ultrasound scans on refugees at the Ukraine border.

"With GE Healthcare's market leadership position and reach, we are one step closer to achieving our vision of making home ultrasound universally accessible for remote and reliable care, ultimately improving maternal health across the globe," said Pulsenmore CEO and founder Dr. Elazar Sonnenschein in a statement. "Through this exciting partnership, we will accelerate the empowerment of women to proactively manage their pregnancy in collaboration with their health care providers, and will lead the next wave of ultrasound innovation that will benefit patients and providers alike."

Pulsenmore is currently developing other applications and devices, including remote follicular monitoring for women receiving in-vitro fertilization, remote monitoring for chronic heart failure, and end-stage renal disease.
You Must Be Logged In To Post A Comment
Registration is Free and Easy.
Enjoy the benefits of The World's Leading New & Used Medical Equipment Marketplace.
Register Now!