ARLINGTON, Va., MALVERN, Pa. - Virginia Hospital Center joins a growing number of medical facilities utilizing advanced information technologies (IT) to create efficiencies and orchestrate clinical best practices by signing an agreement with Siemens Medical Solutions to implement its workflow-engineered health information solution, Soarian.
The implementation of Soarian places Virginia Hospital Center at the forefront of the national movement toward utilizing advanced IT to build a nationwide health information infrastructure and supports its effort to receive Magnet Hospital designation from the American Nurses Credentialing Center (ANCC). Soarian's unique workflow management tools will enable Virginia Hospital Center to re-engineer processes throughout the entire healthcare continuum to help drive organizational efficiencies, address patient safety initiatives and enhance clinical decision-making. By managing and synchronizing information across the entire enterprise, Soarian not only coordinates the complex processes of healthcare, it anticipates them by intuitively delivering information when and where it's needed most.
Story Continues Below Advertisement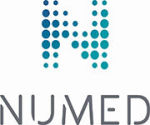 We offer full service contracts, PM contracts, rapid response, time and material,camera relocation. Nuclear medicine equipment service provider since 1975. Click or call now for more information 800 96 NUMED

"Virginia Hospital Center is excited about our partnership with Siemens and the implementation of this new, market-leading platform that will improve patient safety and process efficiency. This advanced hospital information system will have far-reaching benefits for our patients, physicians and hospital staff," said David Crutchfield, chief information officer, Virginia Hospital Center. "This system is a perfect match to the sophisticated medical expertise currently in place at Virginia Hospital Center."
The 334-bed private teaching and research hospital will deploy Soarian's clinical, financial, scheduling, portal and health information management (HIM) applications, as well as a number of ancillary applications that support the hospital's efforts to ensure patient safety and a positive patient experience at every touchpoint with the hospital. Siemens Med Administration Check™, which utilizes point-of-care barcode technology to seamlessly validate and document the medication administration process, will alert Virginia Hospital Center nurses immediately to allergic and drug interactions and potential errors. Additionally, Soarian Community Access will enable connectivity between physicians, hospital staff and patients through a secure Web-based application and messaging system.
| | | | |
| --- | --- | --- | --- |
| | Pages: 1 - 2 - 3 | >> | |