Researchers use zinc to identify prostate cancer under MR
by
John W. Mitchell
, Senior Correspondent | August 26, 2016
MRI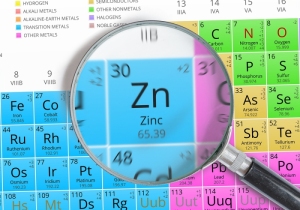 By relying on a zinc signature, researchers have succeeded in identifying the difference between healthy prostate tissue and cancerous tissue in mice, according to a study just published in the journal Proceedings of the National Academy of Sciences.

"Our contrast-enhanced imaging protocol may offer early detection of prostate cancer, may be able to demonstrate the total glandular burden (pervasiveness) of prostate cancer, and may offer an opportunity to judge the aggressiveness of prostate cancer," co-author Dr. Neil Rofsky, chairman of radiology and director of translational research at UT Southwestern Medical Center, told HCB News.

The researchers synthesized a molecule that binds to zinc while also containing a substance that appears as a bright signal in an MR scan. Rofsky said they were able to demonstrate that a mouse model of prostate cancer (abnormal prostate cells) shows lower zinc binding and therefore, less concentration of the accompanying brightening agent.

The result is that prostate cancer appears as a darker focus against the normally brightened gland.

"The potential for translating this method to human clinical imaging is very good, and will be useful for diagnostic purposes. The method may prove useful for monitoring therapies used to treat prostate cancer," added co-author Dr. A. Dean Sherry, Ph.D., director, Advanced Imaging Research Center and professor of chemistry.

The two colleagues became interested in the connection between zinc and cancer from a previous study of a zinc-sensitive MR contrast agent in pancreatic tissue. When they tested the technique on mouse models, they were able to successfully detect small malignant lesions as early as 11 weeks. This makes the noninvasive imaging procedure a potentially useful method for detecting the disease and its progression.

"Based on the knowledge that the highest concentration of zinc in the human body is present in the normal prostate gland, we thought it might be possible to visualize cancerous prostate tissue as a zinc deficient focus surrounded by normal concentrations of zinc in the adjacent, normal glandular tissue," said Rofsky.

According to the American Cancer Association, one in seven men will be diagnosed with prostate cancer in their lifetime. The disease develops mainly in older men and is rare before the age of 40. Prostate cancer is the second leading cause of death of American men, behind lung cancer. There are about 26,000 deaths a year and about 181,000 new cases of prostate cancer are diagnosed every year.

The two co-authors said the next step in their study will be to research the MR and zinc connection in more complex animals.
You Must Be Logged In To Post A Comment
Registration is Free and Easy.
Enjoy the benefits of The World's Leading New & Used Medical Equipment Marketplace.
Register Now!