Surgeons at Pennsylvania Hospital in Philadelphia became the first in the state to treat an essential tremor patient with MR-guided focused ultrasound on April 27. Two weeks after the procedure, the patient's right hand (which received the treatment) remains tremor-free.
At 61 years old, John Lukens suffered with bilateral essential tremor for about a decade. The condition caused debilitating shaking in his hands and arms and it made eating, shaving and writing with his dominant hand very difficult.
Story Continues Below Advertisement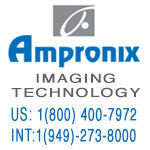 Special-Pricing Available on Medical Displays, Patient Monitors, Recorders, Printers, Media, Ultrasound Machines, and Cameras.This includes Top Brands such as SONY, BARCO, NDS, NEC, LG, EDAN, EIZO, ELO, FSN, PANASONIC, MITSUBISHI, OLYMPUS, & WIDE.

Dr. Gordon Baltuch, director of the Center for Functional and Restorative Neurosurgery, Dr. Andres F. Deik, assistant professor of clinical neurology, and Robert W. Hurst, professor of radiology, worked with a multidisciplinary team at the hospital to perform the MRgFUS procedure on Lukens.
His right hand is currently tremor-free and he's hoping to undergo another MRgFUS procedure in the future to eliminate tremor in his left hand.
Approximately 10 million Americans suffer with essential tremors, according to the International Essential Tremor Foundation. Prescription medications are available for treating the condition, but it's estimated that less than 60 percent of patients respond to the treatment.
InSightec's Exablate Neuro MR-guided MRgFUS was
approved by the FDA in July 2016.
During the procedure, MR images are used to pinpoint the exact location in the brain where the tremors originate and high-intensity focused ultrasound waves are delivered to destroy brain tissue in that area.
"Seeing Mr. Lukens' tremor disappear before our eyes without making an incision or drilling a hole in his skull was nothing short of spectacular," Baltuch said in a statement.
A study published
in the
New England Journal of Medicine
in August 2016, which led to FDA approval of the Exablate Neuro, found that it's capable of decreasing essential tremors by almost half.
Another study
from the
Journal of Therapeutic Ultrasound
that combined MRgFUS and cerebellothalamic tractotomy demonstrated a 75 percent improvement in patients' symptoms one year after receiving therapy.
More recently, the Exablate Neuro
scored FDA approval for use
with 1.5T and 3.0T MR systems. InSightec's CEO Dr. Maurice R. Ferré said that this will enable more essential tremor patients to have access to MRgFUS treatment.
"There are millions of people in this country who are affected by essential tremor and whose lives could benefit from this noninvasive therapy," said Baltuch.