An editorial by Eric Wilson
Amazon has made a huge impact on the retail world over the past few years. The ability to purchase just about anything online has made life easier for consumers. We have seen sporting good stores such as Sports Authority and MC Sports and Golfsmith close. Is that because of Amazon? Maybe!
Amazon has been discussing getting into the pharmaceutical industry, this is a logical business for a company like Amazon to be in since mail order prescriptions tend to offer savings over retail stores. Amazon has the infrastructure already in place to be in this online space.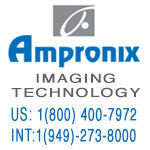 Special-Pricing Available on Medical Displays, Patient Monitors, Recorders, Printers, Media, Ultrasound Machines, and Cameras.This includes Top Brands such as SONY, BARCO, NDS, NEC, LG, EDAN, EIZO, ELO, FSN, PANASONIC, MITSUBISHI, OLYMPUS, & WIDE.

On December 3, 2017, Aetna and CVS pharmacy announced a merger. The intent is to provide better health outcomes and a lower price. While they two had been in talks for some time, it is widely believed that the timetable was accelerated by the talk of Amazon getting into the mail order pharmacy business. Amazon again making an impact on an industry.
On January 30, 2018, Amazon, Berkshire Hathaway and JPMorgan Chase announced a partnership to cut health care costs and attempt to improve service for their combined 1.1 million US employees. The newly formed company's goal will be to target technology to simplify the health care system. Most details have not been released. Large companies such as these are self-insured, but use an insurance company to administer the benefits. JPMorgan currently uses Cigna and United Health Care to administer their benefits, though they are self-insured, as an example.
Here are some key points, as everyone wonders if this big three will have a huge impact on the health care system in this country.
First of all
, their focus is on technology at this point. Technology is important, especially being able to link people's records together from hospital to hospital, or for that matter, doctor to doctor. This could drive down some cost by reducing manpower and saving time.
Second
, at this point it is only for employees of these three companies, so it may help one million of their employees, but that does not help other companies, unless they can duplicate the model used. Also, at this point it will have no effect on the individual market.
Third
, doctors and hospitals still need to get paid. We have seen insurance companies try to go to smaller networks to control costs. They could create their own medical group, and try to drive consumers to the group, but the doctors still need to get paid a fair wage. The hospital needs to charge at least the fair market rate for their services as well, or you will see more hospital closings or mergers.