Specifically, CCNC programs are designed to engage patients in a collaborative process to manage medical, social, and behavioral health more effectively.
Data is a fundamental part of this transformation. CCNC needed integrated functionality that could pull data in real time from a variety of disparate sources into an enterprise data warehouse to address a standard set of guidelines for care management activities including:

Quest Imaging Solutions provides all major brands of surgical c-arms (new and refurbished) and carries a large inventory for purchase or rent. With over 20 years in the medical equipment business we can help you fulfill your equipment needs

• Population Stratification, Case Identification, and Member Assignment — The application of a common series of criteria and measures to the enrolled population to describe the distribution and severity of illness, and the index of resource utilization; assigning members to certain risk strata for care management, disease management and other preventive health programs.
• Member Care Coordination — The provision of structured interventions to targeted groups to ameliorate bio-psycho-social risk factors and provide ongoing monitoring of the effectiveness of the care coordination effort.
• Clinical Data detailing patient medications, allergies, claims, and lab information.
• Educational materials, including articles, pictures and videos of specific conditions, treatments, etc., for patient education and empowerment.
• Community resources data to allow care teams to quickly connect members with appropriate community services they need.
Taking hold of next-generation care management
A wide array of population health and care management platforms have entered the market in recent years, although most lack functionality that truly supports interoperability and easy flow of information between data silos. In addition, gaps often exist in terms of addressing social determinants of health and the variances in population demographics across CCNC's 13 regions. For example, a diabetic patient pool for one region may have markedly different financial resources and care options available when compared to the diabetic population of another region.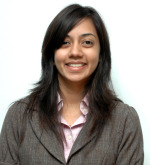 The VirtualHealth platform helps address these gaps through extensive capabilities, including care, case, and disease management tools, provider and member dashboards, and multi-source integration. By using the cloud-native platform, CCNC can collect and analyze diverse datasets, track behavior, appointments, medications, hospitalizations, life skills developments and movement between care environments. Ultimately, the platform provides an intuitive solution for the entire care team to be more productive and efficient.