The whole-person view provides the needed transparency into a patient's medical history and current lifestyle, which enables proactive patient management. The platform not only includes specialized reporting, assessments, and analytics, such as multi-dimensional risk stratification and intuitive reports, but it also generates dashboards that effectively capture trends of individual, sub-group, group, and population levels. These dashboards help providers and care managers identify opportunities and changes over time to enhance outcomes and reduce unnecessary expenditures.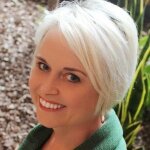 Growth of community-based care networks represent an important step toward realizing the goals of value-based care. As these models continue to mature, optimal care management will increasingly be tied to technological infrastructures that support interoperability, high-level analytics and actionable insights that move the needle on outcomes.

Quest Imaging Solutions provides all major brands of surgical c-arms (new and refurbished) and carries a large inventory for purchase or rent. With over 20 years in the medical equipment business we can help you fulfill your equipment needs

About the authors: Sheela Ramamurthy is chief client officer at VirtualHealth. Jamie Philyaw is vice president of Care Management at Community Care of North Carolina (CCNC).
Back to HCB News