Rural hospital patient safety benefits and survival prescription
June 20, 2018
Infection Control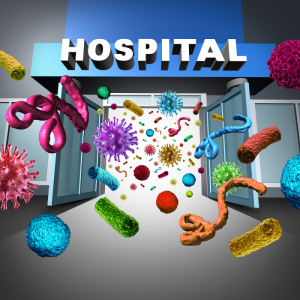 By Thom Wellington

Rural hospitals are generally smaller than those located in urban areas. Rural facilities normally serve areas with an average population base of 3,500 – 5,000, spread across a much larger land area.

On average, a rural hospital is about one-third the size of an urban hospital. For instance, an average rural hospital has about 75 patient beds, where the average urban facility has 250 beds. Interestingly, rural hospitals represent more than half of all hospitals in America.

According to a data brief released in 2010 by the National Center for Health Statistics (NCHS), 17% of the U.S. population lived in rural areas, and a greater percentage of patients were older than 65 (51%), compared with urban patients (37%).

Rural hospitals provide service to nearly 50 million Americans, and are a critical part of our national healthcare delivery system. Rural facilities provide emergency department services, inpatient care, outpatient care, long-term care, and care coordination services.

Even with the added survival pressure on rural hospitals, they do have a few advantages over their urban counterparts. According to Medicare records, the average length of stay at a rural hospital is two days shorter (7.4 days versus 9.5 days) than at urban facilities. Total costs at discharge are also just 55% of an urban hospital discharge. According to Virgil Dickson at Modern Healthcare, "rural hospitals on average have done better at avoiding the spread of hospital-acquired conditions and have scored higher in Medicare's value-based purchasing program than their urban counterparts." Rural hospitals also had fewer postoperative wound infection rates than urban hospitals.

"Last year only 288, or 34% of rural hospitals participating in the hospital value-based purchasing program, faced financial penalties, compared to 1,040 or 49% of urban hospitals." As someone who spends a great deal of time in both types of hospitals, there is a significant difference in how patient areas are cleaned. The rural hospitals that I work in have had the same people performing the housekeeping services, some for decades, and no staff turnover rates that urban facilities experience. In addition, it is not unusual for the housekeeping staff (environmental services, EVS) to actually know the patient or the patient's family in the rural facility. This is also true for the primary care staff. Many actually know the patient that they are caring for and have a connection to their family or other friends.

You Must Be Logged In To Post A Comment
Registration is Free and Easy.
Enjoy the benefits of The World's Leading New & Used Medical Equipment Marketplace.
Register Now!