Children's National Health System equipped with VR surgical system
September 06, 2018
Operating Room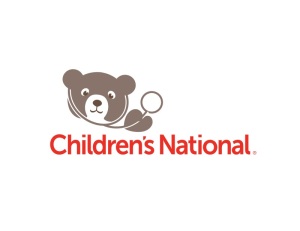 Children's National Health System is now the first pediatric provider in metropolitan Washington, D.C. equipped with the latest virtual reality surgical system designed by Surgical Theater, thanks to the support of donors Sidney and Phyllis Bresler.

Providing surgeons with 3D views in real time, the solution mitigates the risk of damaging normal, critical structures during surgery to address issues such as a brain tumor or an abnormal blood vessel, a fact that guarantees better outcomes for many of the more than 17,500 patients who undergo surgery at Children's National annually.

"We want to do the surgery as minimally as possible to allow the normal, developing brain to be untouched as much as possible while dealing with the problem itself, be it a brain tumor, an abnormal blood vessel collection or different kinds of malformations of the brain," Dr. Roger J. Packer, senior vice president of neuroscience and behavioral medicine and director of the Brain Tumor Institute at Children's National, told HCB News. "The Surgical Theater is a new technique that allows the surgeon to see things in real time in three dimensions, translating what MR and other imaging techniques show us in 2D."

Surgeons are often limited by the two dimensional nature of imaging modalities, facing a greater risk of damaging normal surrounding structures, such as arteries, veins and other critical parts of the brain.

Taking the form of goggles, the system integrates patient-specific surgical planning and navigation, professional education and rehearsal experience with VR-empowered patient engagement capabilities using a medical virtual reality platform.

In addition to making neurosurgeons better aware of surrounding structures, the solution acts as a guide for patients, parents and families to show where the area of abnormality is and what structures surround it. It also can be used to train fellows and residents.

"What we'd like it to do is merge with our intraoperative microscopes and our other navigation devices for safer, less invasive surgeries," said Packer. "We're going to be working with our physicists, radiologists, neuroradiologists and neurosurgeons to see if we can, at this point, make the Surgical Theater even more useful to allow us to guide surgery. That work is just beginning."

The donation was made in honor of the Breslers' children, Alex, Jonathan and Amanda; their grandson Theo Charles Bresler; and in loving memory of Joshua Stouck.
You Must Be Logged In To Post A Comment
Registration is Free and Easy.
Enjoy the benefits of The World's Leading New & Used Medical Equipment Marketplace.
Register Now!