SAN DIEGO, Oct. 19, 2018 /PRNewswire/ -- NuVasive, Inc. (NASDAQ: NUVA), the leader in spine technology innovation, focused on transforming spine surgery with minimally disruptive, procedurally integrated solutions, today announced its Board of Directors has named J. Christopher Barry to succeed Gregory T. Lucier as chief executive officer (CEO) effective November 5, 2018. Mr. Barry will join the NuVasive Board of Directors; Mr. Lucier will continue to serve as chairman of the Board.
"On behalf of the Board of Directors, I want to thank Greg for his many contributions to NuVasive—first as a member of the Board, and then as our chairman and CEO. Greg quickly shaped NuVasive into a global spine systems innovator, delivering highly differentiated technologies and procedurally integrated solutions to the market, improving patient outcomes by enabling better clinical decision-making and execution. We look forward to continuing to work with Greg, leveraging his business leadership and industry expertise as chairman of the Board," said Don Rosenberg, lead independent director of the NuVasive Board. "Succession planning is one of the most important responsibilities for a Board of Directors of a publicly traded company, and we take those responsibilities seriously. Through our comprehensive recruitment efforts, we were impressed with Chris's expertise in the medical device industry, and feel his strong reputation as a skilled and strategic operator, along with his innate passion and business know-how, will enable him to continue NuVasive's transformation of spine surgery, adding tremendous value as he leads NuVasive into the future."
Mr. Barry brings to NuVasive extensive experience as an innovative global leader in the healthcare and medical device industry. Currently, he serves as senior vice president and president of Surgical Innovations, the second-largest business unit at Medtronic with $5.5 billion in annual revenue. In this role, Mr. Barry leads and provides strategic direction to more than 14,000 employees working in 78 countries, including 10 manufacturing sites and multiple R&D centers around the globe. He also is responsible for driving the core growth in Surgical Innovations while diversifying the business through acquisitions in near adjacencies and overseeing the development of Medtronic's surgical robotics development initiative. He previously held commercial and leadership roles at Covidien.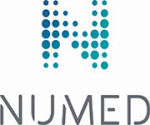 Numed, a well established company in business since 1975 provides a wide range of service options including time & material service, PM only contracts, full service contracts, labor only contracts & system relocation. Call 800 96 Numed for more info.

"Chris has successfully led teams globally, managed complex R&D programs, driven commercial initiatives and executed strategic acquisitions. He has built a stellar reputation for driving employee engagement and operational excellence," said Gregory T. Lucier, chairman and CEO of NuVasive. "Through my personal and professional interactions with Chris, it is clear to me his leadership will benefit our surgeon partners, employees and shareholders. As a Board member and shareholder, I have every confidence in Chris's ability to take NuVasive to its next level of growth."