Follow-up imaging study points to benefits of automated notification
by
John W. Mitchell
, Senior Correspondent | April 01, 2019
Business Affairs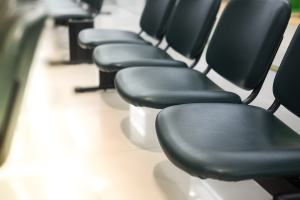 A failure to comply with imaging diagnostic follow-up exams has long been a concern for radiologists and primary and attending physicians. A lack of such compliance leads to poorer patient outcomes (even death), complications, and legal liability for physicians and hospitals.

A recently published study in the American Journal of Roentgenology concluded that monitoring of and adherence to follow-up imaging recommendations improves patient outcomes by mitigating risk. However, manual systems for such diligence have proven to be ineffective.

"Roughly 10 percent of all radiology reports contain follow-up recommendations for further imaging, which in a medium-sized practice can exceed 100 exams per day," Thusitha Mabotuwana, lead author and senior scientist, Radiology Solutions at Philips told HCB News. "Manually tracking and ensuring follow-up is not practical or cost-effective, so we were interested to find ways to automate the process and reduce the burden on staff."

The study team compared two institutions, the University of Washington and Lahey Hospital and Medical Center, to see if there were significant commonalities and differences in the patterns of follow-up behavior among their patient populations. They also reviewed the robustness of the automated system.

"Past experience has shown us that determining whether a patient has followed up can take between five and 15 minutes, depending on the complexity of the case," said Mabotuwana, explaining the weakness in the standard practice of staff trying to get patients to comply with follow-up imaging exams. "If you count the time to notify the referring physician and/or patient, then this time investment per patient can reach 30 minutes."

The study found that for most radiology exams at both institutions, the follow-up rate ranged from a high of 88 percent to a low in the mid-30 percent range, with an average of around 52 percent. The highest follow-up rates tended to occur for imaging studies that had formalized services, such as lung cancer or breast cancer screening programs.

The study also found that by deploying a follow-up algorithm, for example, it is possible to automate the discovery of radiologists' follow-up recommendations. This enables notification to the referring physicians and/or the patients to ensure that they are aware of any recommended follow-up exams. Based on the research, Mabotuwana thinks that for automated callbacks to be effective, such systems have to be robust and easy to integrate into the workflow in order to be accepted. Also, financial incentives would need to be aligned.

You Must Be Logged In To Post A Comment
Registration is Free and Easy.
Enjoy the benefits of The World's Leading New & Used Medical Equipment Marketplace.
Register Now!