Newswise — PHOENIX — The Mayo Clinic Board of Trustees has elected Richard Gray, M.D., as CEO of Mayo Clinic in Arizona.
"We are thrilled to announce Dr. Gray as Arizona's sixth CEO. He is both a renowned surgical oncologist and an established leader with extensive experience and accomplishments across clinical practice, research and education," says Samuel Di Piazza, chair, Mayo Clinic Board of Trustees. "Like others who have come before him, Dr. Gray is a testament to our long-held tradition of succession in physician leadership. He is fully committed to the values that Mayo Clinic was built upon and equally inspired by all that Mayo Clinic has yet to be."
As CEO of Mayo Clinic in Arizona, Dr. Gray will work with Paula Menkosky, chief administrative officer, Mayo Clinic in Arizona, to provide leadership and strategy, define and implement Mayo Clinic's operational plan, and expand Mayo Clinic's leadership in the Southwest.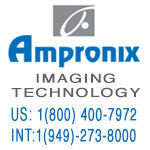 Special-Pricing Available on Medical Displays, Patient Monitors, Recorders, Printers, Media, Ultrasound Machines, and Cameras.This includes Top Brands such as SONY, BARCO, NDS, NEC, LG, EDAN, EIZO, ELO, FSN, PANASONIC, MITSUBISHI, OLYMPUS, & WIDE.

"I am honored to serve Mayo Clinic during a period of tremendous evolution, growth and opportunity, especially here in the Southwest," says Dr. Gray. "The Arizona campus is vibrant, innovative and collaborative, and I could not be more proud to lead this team because I share their unrelenting passion for the best in patient care."
Dr. Gray will succeed Lois Krahn, M.D., interim CEO of Mayo Clinic in Arizona, on May 13. Dr. Krahn, a sleep medicine specialist who serves on the Mayo Clinic Board of Trustees among other leadership responsibilities, has provided interim physician leadership for Arizona operations since January 2019. Wyatt Decker, M.D., led the Arizona campus from 2011 until his retirement in December 2018.
"Dr. Gray is uniquely positioned to serve the Arizona campus and the institution, and build upon the remarkable legacy set by Drs. Decker and Krahn. As operations in the Southwest double in size over the next five years, Dr. Gray's experience, skill and strategic vision will be crucial to maintaining Mayo Clinic in Arizona's reputation as a destination medical center for hope and healing," says Gianrico Farrugia, M.D., president and CEO, Mayo Clinic.
Recently, Dr. Gray co-chaired a project to implement a unified electronic health record for the entire organization. This initiative involved updating more than 170,000 devices, training more than 50,000 end users, and coordinating multiple implementations at all Mayo Clinic sites.
Dr. Gray, a professor of surgery in the Mayo Clinic College of Medicine and Science, is deeply involved in the education of physicians in training, practicing physicians and the public. In addition to being a patient education champion, he has been recognized as an esteemed educator, including his selection as Mayo Clinic Distinguished Educator of the Year in 2013.