by
Gus Iversen
, Editor in Chief | September 14, 2019
From the September 2019 issue of HealthCare Business News magazine
The following are just some of the products and services on display at ASTRO 2019.

Precision Laser Systems
Sun Nuclear — Booths 2624 & 3415
Sun Nuclear Precision Laser Systems -CT SIM+™ with RapidSIM™ Software and MICRO+™ - have been redesigned to optimize your clinical workflow. The CT SIM+™ moveable laser system supports your PET/CT Simulation workflow. Industry-leading precision and accuracy provide enhanced confidence for patient safety. A modern, unassuming design combined with accessible software allows your team to work unimpeded by physical or technological barriers. The MICRO+ fixed laser system supports fixed patient alignment for diagnostic imaging and radiation therapy, including MR Simulation and MR linacs. Preview the newly redesigned laser systems in ASTRO Booth 3415.

Midmark Workstations are made to order with customization that can assist with the integration of telehealth and other technology at the point of care, wherever that may be. See more>>>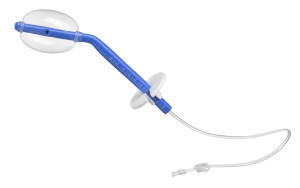 RectalPro75 ENDORECTAL BALLOON SBRT IMRT PROTON
QLRAD — Booth 4835
QLRAD s RectalPro75 lowers toxicity, is patient friendly due to the anatomical shape and is caregiver friendly. Immobilizes the prostate, reduces movement to have a better day to day reproducibility due to a symmetrical balloon as well and spread the rectum to be in low dose area.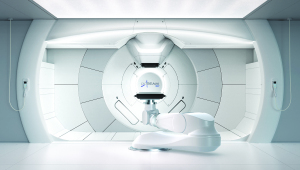 ProBeam® 360 Proton Therapy System
Varian — Booth 1405
The ProBeam® 360 Proton Therapy System from Varian is defining next-generation proton therapy. It offers uncompromised clinical capabilities, with ultra-high dose rates, a 360-degree gantry, and exceptional precision, all within a 30% smaller footprint. High dose rates are used today to reduce treatment time, manage motion, and can improve treatment plan quality and conformity. We expect next-generation proton therapy to employ even higher and ultra-high dose rates. The ProBeam 360° System features the most powerful particle accelerator available to treat cancer. It incorporates RapidScan™ technology, which revolutionizes motion mitigation by delivering each field within a single breath-hold for most patients.