by
Lauren Dubinsky
, Senior Reporter | April 20, 2020
From the April 2020 issue of HealthCare Business News magazine
In recent years, contrast-enhanced ultrasound (CEUS) has emerged as a novel way to image children for certain indications. Unlike CT, fluoroscopy and nuclear medicine, CEUS is free from radiation and doesn't require sedation, which is often needed for pediatric patients undergoing MR.
"This lack of ionizing radiation with CEUS is a huge advantage for all children," said Dr. Stephanie Wilson, co-president of the International Contrast Ultrasound Society (ICUS) and clinical professor of radiology and gastroenterology at the University of Calgary. "Therefore, for any examinations that are routinely performed with radiation that can be replaced with a CEUS examination, there is a benefit."
Due to the potential health risks associated with ionizing radiation, particularly for pediatric patients, Wilson said replacing a radiation-based imaging procedure with a CEUS-based procedure should be a goal for the medical community. One of the popular applications for CEUS is contrast-enhanced voiding urosonography (ceVUS) to look for urinary tract reflux.
"This is a big and important clinical problem," said Wilson. "Without CEUS, the imaging requires lots of radiation, so its completely safe performance with CEUS is a major benefit for children."
During the procedure, the clinician uses a catheter to inject the contrast agent into the bladder to determine whether the junction of the bladder to the ureter is intact or open. This procedure has been around for a long time but was historically done using fluoroscopy or nuclear medicine techniques.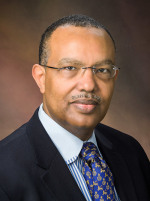 Dr. Kassa Darge, chair of the department of radiology at Children's Hospital of Philadelphia (CHOP), noted that ultrasound is more comfortable for the patients and detects more reflux on average than the other modalities.
Another popular application is intravenous injection to detect lesions in the liver or other abdominal organs. A very small amount of contrast agent is injected intravenously, which then enables the clinician to clearly see the focal lesion.