by
Lauren Dubinsky
, Senior Reporter | July 13, 2020
From the July 2020 issue of HealthCare Business News magazine
A recent survey from the American College of Emergency Physicians revealed that 29% of U.S. adults are delaying or avoiding medical care due to concerns over contracting the coronavirus.
On top of that, many medical specialties have halted service altogether, but expectant mothers have continued to frequent healthcare facilities for ultrasound exams.

Carestream Health is a leading provider of quality X-ray systems and detectors that are designed to maximize diagnostic confidence, workflow and patient satisfaction. Follow the link above to see our complete portfolio of digital radiography solutions.

"We all know that obstetric care is essential for optimal maternal and fetal outcomes and obstetric ultrasound is critical to that process," said Dr. Bryann Bromley, OB/GYN physician at Diagnostic Ultrasound Associates in Brookline, Massachusetts. "I think that while antenatal visits to the clinician have been reduced significantly by design, my perception as an imager is that women still really want to have their ultrasounds to make sure their babies are doing well."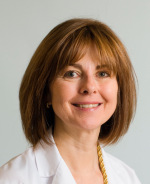 Things are a bit different in New York City, the epicenter of the virus in the U.S., where Dr. Ashley Roman, director of the division of maternal fetal medicine at NYU Langone Health, has seen a decline in the number of women seeking care for pregnancy.
But, she added, "it is unclear whether this is due to avoiding healthcare entirely or relocation to an area less affected by COVID."
A universal focus for the majority of maternal fetal medicine departments and private practices is to reduce foot traffic. Dr. Michael Nimaroff, senior vice president and executive director of OB/GYN at Northwell Health in New York, has found ways to cut down on the number of visits, but he made it clear that there was no change in the use of ultrasound to manage the pregnancies.
When possible, he combines the early-on ultrasound scan for dating and ensuring the pregnancy is viable with the noninvasive testing scan done at 11 to 14 weeks. However, he also allows patients with a history of complications to come in sooner to confirm their pregnancy.
"Our patients are definitely happy to come in less, but are certainly still very concerned about their pregnancies and want to come in to see the baby," said Nimaroff.
Bromley is having a similar experience. If the patient is feeling okay, she does an intake by phone and then has them show up at 12 weeks to do the prenatal visit, ultrasound, genetic counseling and bloodwork all at once.