by
Lisa Chamoff
, Contributing Reporter | July 27, 2020
From the July 2020 issue of HealthCare Business News magazine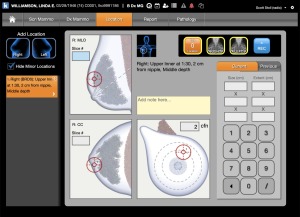 Ikonopedia
Ikonopedia offers a cloud-based structured breast reporting system known as the Ikonopedia Breast Reporting and Tracking software, as well as a tablet-based patient questionnaire that employs a web-based version of the Tyrer-Cuzick Breast Cancer risk assessment tool.
The patient questionnaire was recently updated to include any language — one customer, the Mount Sinai Health System in New York City, uses 14 different languages — which helps to reduce the cost of translation services.
"(Providers have) also seen that the follow-up care has been higher, given that all patients receive their results and reminder letters in their native language," said Emily Crane, Ikonopedia's chief executive officer.
Ikonopedia also utilizes competing mortality in the Tyrer Cuzick risk assessment that creates the most specific breast cancer risk possible.
"As I age, the other things that could cause my death become higher," Crane explained. "What it allows them to do and spend their healthcare dollars more wisely."
As part of its Breast Reporting and Tracking software, Ikonopedia also has a tool that can track images for MQSA-Enhancing Quality Using the Inspection Program (EQUIP) audits, which evaluates image quality.
"We developed an EQUIP tool so they can actually track and audit those images in an automated way," Crane said. "We also create all reports that are needed in the breast center including MQSA, EQUIP, and timeliness of follow up care.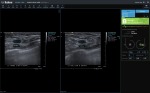 Koios Medical Inc.
Last July, Koios announced FDA clearance of its Koios DS Breast 2.0, AI-based decision support software that assists radiologists in analyzing and classifying suspicious breast ultrasound images.
The software provides an AI-generated finding, providing a probability of malignancy within the appropriate BI-RADS category and descriptors for reporting.
"When using ultrasound, something is suspicious," said Chad McClennan, president and chief executive officer of Koios. "Koios DS is an instantaneous second opinion for those cases."
The software's ensemble of algorithms have been trained on hundreds of thousands of images from a variety of patient demographic profiles derived from a wide range of ultrasound system manufacturers, and McClennan says customers have seen workflow improvements combined with a reduction in benign biopsies and avoidable, unnecessary follow-up appointments, while catching more cancers earlier.