by
Sean Ruck
, Contributing Editor | December 11, 2020
From the November 2020 issue of HealthCare Business News magazine
Trying to do outreach to discharge patients is resource-intensive and hard to standardize; the automation that came from that software allowed us to scale it, focus on patients who really had needs (we call it escalation). So depending on how patients answer calls will allow our team to reach back out to the patients as a live call and really understand those needs pretty immediately. Without the platform, it's very difficult to do that when you're trying to call the volume of patients that are entering our facilities each day.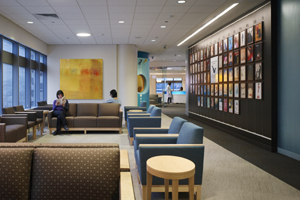 HCB News: Can you give some details as to what your patient population is, if it tilts toward an age range, if it tilts toward a type of population?
VR-S:
I'll speak specifically about our medical population since our surgical population is a little different. We have a high-acuity medical population. We are on the west side of Chicago, we get patients of all stripes and certainly we get patients who, from a health perspective, tend to have a lot of comorbidities and tend to have a lack of healthcare literacy. We definitely get a large portion of patients with a lot of chronic diseases — COPD, diabetes, you name it. That is a large portion of our population. Over 50 percent of our medical population are people of color, coming from a lot of what we call "safety net areas" of the city, particularly on the west side.

Quest Imaging Solutions provides all major brands of surgical c-arms (new and refurbished) and carries a large inventory for purchase or rent. With over 20 years in the medical equipment business we can help you fulfill your equipment needs

Our median age I'd suspect is over 50, definitely. Our payor mix is a lot of Medicare and Medicaid, again, for our medical population. It is a demographic of patient of which there's a lot of medical need, a lot of social need. Many of our patients come from environments where there are a lot of social determinants impacting health — food insecurity, transportation to facilities. As an organization, we have to meet the medical and social needs of the patients, which is what Rush does a great job at. We're on the frontline of marrying those two: we provide exceptional medical care but we understand their social conditions as well. If you really want to improve the health of the community, you can't turn your back on those other things that impact their health.
HCB News: Can we get into some of the social determinants and what Rush is doing to help to address those needs?