by
John R. Fischer
, Senior Reporter | June 21, 2021
From the June 2021 issue of HealthCare Business News magazine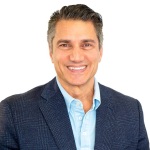 Hospitals and physician practices will place more focus on the front end of the RCM process, with providers looking to prevent denials or disagreements over payments that are difficult to solve at the back end. AI, automation and RPA will help keep track of accounts at risk of denial earlier in the process and interoperability with EHRs will also help avoid denials and disagreements, according to Shorrosh.
"The better revenue cycle systems can communicate with EHRs at hospitals, the more efficient the revenue cycle will be," he said. "We just have to do it with security and safety in mind."
Meanwhile, consumers will demand more retail-friendly payment systems, and hospitals and physician practices will face competition from nontraditional healthcare companies like Amazon Care and Transcarent.
"These organizations are going to become partners and revenue sources with healthcare systems. Patients themselves are also going to increasingly pay for services directly," said Dirks Stevens. She adds that with the new CMS waiver program, hospital beds will be placed in people's homes that they can bill for by providing care remotely. "That's going to bring in a very different type of revenue. The revenue cycle function has to be prepared for these new types of money and those new types of payers."
No matter what the future holds, the best approach for maintaining a strong revenue cycle is to keep tabs on regulatory changes and coding practices and how value-based care is changing the billing process. "You could end up in a situation where you have streamlined billing processes, which allows you to spend more time with your patients," said Sarker. "That's what value-based care is trying to drive. It's a balance of using the right level of technology and processed knowledge to run a back office as smoothly as possible to focus more on patient care."
Back to HCB News