Over 100,000 unnecessary procedures performed in first year of pandemic
by
John R. Fischer
, Senior Reporter | May 24, 2022
Operating Room
Risk Management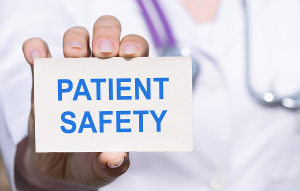 During the first year of the pandemic, hospitals across the U.S. performed more than 100,000 unnecessary procedures that posed potential risks to elderly patients.

Thousands received operations that had little or no clinical benefit and were more likely to harm them, according to the 100% Medicare claims database, which was the main source of information for the Lown Institute's new analysis.

Providers performed 106,474 unnecessary procedures in total, with most being coronary stent implants and back surgeries. In addition, the study recorded unneeded hysterectomies, spinal fusions, Inferior vena cava filters, carotid endarterectomy, renal stents and knee arthroscopy.

It is the first report to examine overuse rates at U.S. hospitals during the pandemic. Dr. Vikas Saini, president of the Lown Institute, told HCB News that while the risk of serious complications from most surgeries is low, no complication is acceptable in procedures that were not needed in first place. "And when these unnecessary procedures are done 100,000 times, this can add up to a lot of harmful side effects."

He adds that doing tests "just to be safe" also causes harm, as false positives and incidental findings can lead to a "cascade" of more tests and procedures. This drives anxiety up in patients, exposes them to more potential risks and increases their out-of-pocket costs. It additionally wastes billions, thereby increasing the cost of healthcare for everyone. "In 2020, getting Covid-19 became another potentially serious risk of unnecessary procedures in hospitals. At the time we didn't have vaccines and had not developed many of the treatments and standards of care we have now. Given that older adults are especially vulnerable to the pandemic, bringing in Medicare patients for unnecessary procedures in that situation compounds potential harms and is especially troubling," he said.

From March to December 2020, doctors inserted 45,176 stents that were not needed. Approximately one in five cases met the criteria for overuse, including at reputable hospitals. All of the top 20 hospitals listed by U.S. News had rates of overuse surpassing the national average. Cleveland Clinic (44%), Houston Methodist Hospital (44%), Mount Sinai (42%) and Barnes Jewish Hospital (42%) had at least double the rate.

Meanwhile, the number of unnecessary back surgeries for osteoporosis was 16,553, followed by 14,455 hysterectomies; 13,541 for spinal fusion; 9,595 inferior vena cava filter; 3,667 carotid endarterectomies; 1,891 renal stents; and 1,596 knee arthroscopies.

Saini says that physicians have known for over a decade that they are putting too many stents into patients with stable coronary disease, as well as performing unnecessary procedures. He advises that clinicians do as little as possible to patients, unless they are sure that a procedure is for a patient's own good. One way, he notes, is to ask themselves if there is any evidence that proves the procedure works and is beneficial for the patient. "We also need system changes that make it possible for doctors to do less. In a stressful and overworked healthcare setting, it's often easier for doctors to order a test than take the time to explain to the patient why that test is unnecessary. Hospital systems need to allow clinicians sufficient time to develop relationships with patients, build trust, and have these important conversations."
You Must Be Logged In To Post A Comment
Registration is Free and Easy.
Enjoy the benefits of The World's Leading New & Used Medical Equipment Marketplace.
Register Now!