by
John R. Fischer
, Senior Reporter | November 16, 2022
Siemens Healthineers provided a sneak peak at two of its upcoming scanners on November 14 during its virtual Shape 23 Keynote meeting.
The scanners include the MAGNETOM Terra.X, the next generation of its ultra high-field 7T MR scanners, and the MAGNETOM Cima.X, its strongest 3T MR system to date. Both are equipped with AI-based algorithms that will improve image quality and reduce scanning time by up to 50%, according to the company. This includes reconstruction algorithms on the company's new Open Recon platform.
MAGNETOM Cima.X is built with a gradient amplitude of 200 millitesla per meter and a slew rate of 200 transcranial magnetic stimulation. This is 2.5 times higher than the company's strongest MR scanners currently on the market, and enables it to perform diffusion imaging accurately at microscopic levels to visualize microstructures more clearly.

MIT labs, experts in Multi-Vendor component level repair of: MRI Coils, RF amplifiers, Gradient Amplifiers Contrast Media Injectors. System repairs, sub-assembly repairs, component level repairs, refurbish/calibrate. info@mitlabsusa.com/+1 (305) 470-8013

The system is expected to advance diagnosis and prognosis of neurological diseases, such as multiple sclerosis, even between relapses, and allow for earlier treatment. It also has more accurate instruments and tools to monitor responses to current and experimental treatments.
"With its unique Gemini gradients, we believe it will provide unprecedented performance that will empower new clinical insights in the field of neuroscience, cancer diagnosis, and microstructural imaging," said Dr. Don Hardie, vice president of marketing and sales for magnetic resonance, during the Keynote.
MAGNETOM Terra.X is the successor to MAGNETOM Terra, the first 7T clinical MR system, which was
launched in 2017
.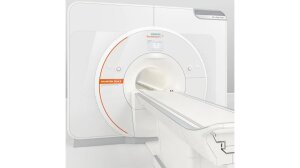 The solution's higher signal allows for high-resolution imaging to detect the smallest lesions in diverse areas, such as the knee and head, to better inform clinicians on further treatment options.
Powered by Siemens' Ultra IQ technology, the scanner's high field strengths can darken image impression, making potentially relevant findings more visible, even along the image's edges. Additionally, it can visualize substances such as sodium in the body more clearly, allowing clinicians a view of various processes, including metabolism.
"MAGNETOM Terra.X is designed for new insights in the fields of neurological and musculoskeletal imaging," said Hardie.
Both scanners will have assistance system to supports providers in preparing and performing scans. Training efforts will be minimal, according to the company, with the scanners seamlessly integrated into the fleet.
"We believe that it is and will continue to be breakthroughs in technology that will make it possible to overcome the productivity and staff shortage crisis that exists in healthcare today," said Hardie.
Speaking at the event, Dr. Bernd Montag, CEO of Siemens Healthineers, addressed the big picture impact of the unveiled MR scanners, saying that they are among "recent breakthrough" technologies that are bringing communities one step closer to "a world without fear of cancer."
The systems are under development and not yet commercially available. Dates for their eventual release were not disclosed.