Imaging department managers gear up for an exciting AHRA meeting
by
Gus Iversen
, Editor in Chief | June 26, 2023
Business Affairs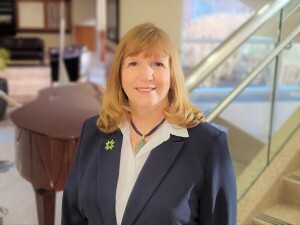 The Association for Medical Imaging Management (AHRA) will be having its annual meeting in Indianapolis over July 9-12. HealthCare Business News spoke with AHRA president Brenda Debastiani, about what the meeting will have in store for attendees and about her own professional background.

HCB News: Who or what inspired you to follow a career in healthcare?
Brenda Debastiani: My dad always told me that he wanted me to be a physician. While I wanted to help others, I knew that I did not want to go to college for 12 years to become a physician. So, I began looking at all of my options when I was in high school. I evaluated physical therapy, medical technology, respiratory therapy, and Radiology. When I went to WVU Hospitals to interview and job shadow for the radiologic technology training program, I fell in love with radiology. While I was able to care for people, I actually had a hand in diagnosing them too. Here I am 37 years later, and I am still in love with radiology!

HCB News: How did you first become involved with the AHRA?
BD: I moved into a supervisory role in 2001, and my mentors (Sue DeVincent and Peggy Pust) were both very active in AHRA. They both took (and passed) the inaugural CRA exam in 2002. I watched and learned. I quickly followed in their footsteps, becoming involved with the AHRA in 2004, taking (and passing) my CRA exam in 2007, and volunteering with the AHRA how ever I could.

HCB News: What was that journey like, from joining AHRA to becoming president?
BD: I began attending annual meetings as a supervisor, and I learned so much. I actually attribute my leadership success to the AHRA. The educational sessions that I attended and the mentorship opportunities that I experienced helped me grow into the director that I am today. I first volunteered at annual meetings by scanning people in/out of sessions to get their CE's. I was very active on the AHRA forum, a place where imaging leaders can ask questions, or give answers, to help others in our field. (It's great not to have to reinvent the wheel, as someone else out there in the AHRA has usually already gone through whatever it is that an imaging leader is going through. If a question is posted, there is usually a response in about 5 minutes. At first, I was asking the questions; and before long, I was answering some questions.) I also helped edit AHRA textbooks when the call was put out on the AHRA website.

I volunteered on the "web development committee", and then became chair of that committee 2006-2010. Bill Algee called me to ask me if I would be on the Design Team (2010-2012), and that was an amazing experience! I really pushed myself to step out of my comfort zone while on the design team, overcoming being "shy" in crowds. I began giving presentations at the annual meetings, just to "give back" to an organization that had given so much to me. I was elected to the RACC (commission that oversees the CRA exam), and served a 3 year term. After that, I was elected to the AHRA Board of Directors. I served a 3 year term and then elected as President-Elect. Along the road, I have worked with several amazing leaders and have made life-long friends. Again, the AHRA has helped me grow as a leader and has given me so many growth opportunities over the years. I am honored and humbled to be able to serve the AHRA members as President.

You Must Be Logged In To Post A Comment
Registration is Free and Easy.
Enjoy the benefits of The World's Leading New & Used Medical Equipment Marketplace.
Register Now!