Molina Healthcare to spend $510 million for Bright Health's California subsidiaries
by
John R. Fischer
, Senior Reporter | July 07, 2023
Business Affairs
Insurance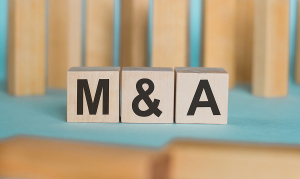 Molina Healthcare, a Fortune 500 company offering healthcare services under Medicaid and Medicare programs and state insurance marketplaces, is extending its stake in the home healthcare market via a $510 million acquisition of Brand New Day, the Medicare Advantage business of Bright Health Group, and its other subsidiary, Central Health Plan of California.

Bright Health oversees networks of affiliate care providers that manage population risk, and serves approximately 125,000 members in 23 counties in California. Brand New Day offers plans for Medicare, Medi-Cal (California's Medicaid program), ongoing medical conditions and institutional level care at home. Central Health Plan of California has a range of health maintenance organization (HMO) plans.

As part of its 2024 Medi-Cal plan, Molina will serve approximately 1.2 million, covering care for Medicaid beneficiaries in Riverside, Sacramento, San Bernardino, San Diego, and half of Los Angeles. This will increase its total annual premium revenues to approximately $3.9 billion.

The purchasing price of the subsidiaries is 28% of its expected 2023 premium revenues of $1.8 billion, and adds $1 per share to new store embedded earnings, increasing the expected total to $5.50 per share.

Because Bright Health distributes products to 60% of areas within Molina's Medicaid operations, integration is expected to be simple, and the deal is seen by Molina as financially lucrative, especially because of the growth of the home care market post-pandemic.

It also accelerates Molina's Dual Eligible Special Needs Plans, which pertains to individuals entitled to both Medicare and medical assistance from a state plan under Medicaid, negotiated for Los Angeles County in 2024.

"These additions fit perfectly with our strategy of serving high-acuity, low-income members and represent a textbook execution of our growth playbook," said Joe Zubretsky, president and chief executive officer of Molina, in a statement.

As part of a provider agreement with Molina, Bright Health's Consumer Care delivery business will begin servicing Medicaid and ACA Marketplace populations in Florida and Texas in 2024.

Bright Health will use the funds to pay back bank lenders and finance liabilities for its discontinued Affordable Care Act insurance business.

"The sale allows us to focus on driving differentiation and sustainable growth through our Consumer Care Delivery business," said Mike Mikan, president and CEO of Bright Health, in a statement.

The deal is expected to close in Q1 2024.
You Must Be Logged In To Post A Comment
Registration is Free and Easy.
Enjoy the benefits of The World's Leading New & Used Medical Equipment Marketplace.
Register Now!