David Pope
New Scotland Health appoints CEO
September 28, 2023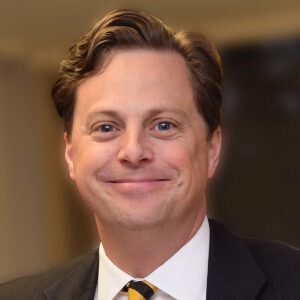 Laurinburg, N.C. – Sybil Bullard, Chair of the Board for Scotland Health Care System, and Chris Bowe, SVP and Chief Operating Officer of Atrium Health for the Greater Charlotte Market, are delighted to announce jointly the selection of David Pope as the new President and Chief Executive Officer of Scotland Health Care System.

"After a very thorough, national search over the past 5 months, we are confident that David is the best candidate to continue Scotland's success and work with both the local and Advocate teams," said Bullard.

Atrium Health's national team coordinated the search receiving nearly 100 applicants and recommending 14 initially. The Scotland Search team interviewed the initial list and had two finalists spend the day with several groups of local stakeholders. The finalists also met with Atrium Health leadership. The Search Committee, the Scotland Board of Trustees and the Atrium Health leadership all unanimously selected David for the position.

Bullard commented, "On behalf of the Board of Trustees of Scotland Healthcare System, we are pleased that David will be taking on the role of CEO. It was important to our Board to find a leader committed to our mission, our communities, our team members and our medical staff. We believe in his commitment, and we are excited to welcome him in his new role."

Bowe added, "Atrium Health is committed to rural health and the strategic success of our partners in those spaces. Our commitments to rural health access, eradicating disparities in care and supporting sustainable missions of care are demonstrated in our partnership with Scotland Health. As Greg Wood retires and leaves his significant leadership legacy in Scotland Health, we are excited to welcome David Pope as the CEO, Scotland Health. David and his family are fully committed to the success and sustainability of the Scotland Health system as well as the Atrium Health Mission of Health, Hope, and Healing - For All in the communities served. David has a successful history as a leader within Atrium Health and has the strong backing of our leadership as he steps into the CEO role. We look forward to working with the Board of Scotland Health and David as we move forward."

As a North Carolina native, David has a passion for serving rural communities. He has served as Chief Operating Officer and Senior Vice President of Operations for Scotland Health since 2019. In that role, he has been instrumental in leading the health care system through the COVID-19 pandemic, coordinating a major renovation/addition to the Surgical Services and Imaging Departments, and cultivating clinical partnerships to increase services offered in the community. Prior to that, David served as the interim CEO at St. Luke's Hospital in Columbus, North Carolina, and as Vice President of Clinical Services and Associate Counsel at Carolinas HealthCare System Blue Ridge in Morganton, North Carolina. He served as a judge advocate in the United States Marine Corps and was deployed to Iraq with 2nd Battalion, 2nd Marines.

You Must Be Logged In To Post A Comment
Registration is Free and Easy.
Enjoy the benefits of The World's Leading New & Used Medical Equipment Marketplace.
Register Now!