by
Brendon Nafziger
, DOTmed News Associate Editor | May 30, 2013
From the May 2013 issue of HealthCare Business News magazine
both medical equipment and IT.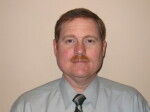 Steve Vanderzee, manager of clinical engineering technology at Advocate Health Care, and president of the CEAI:
Are we really biomeds or clinical engineers, is that (name) still a good representation? Because we do a lot more. However, I don't agree personally with the current name. The name we have now certainly implies a lot more about who we are and what we do. But the struggle we have is that our customers will probably always know us as the biomed shop or as biomed techs. The challenge is, now that we've agreed on the new name, how do we now get that out to our customers and make sense of it for them?
(As for our changing role,) I'm probably in an unusual situation. I started in the Air Force just out of high school, when I was 19 years old, and I've been in the business 30 years now. All along I've always been in an organization that embraced the biomed department as a resource, beyond "those are the guys who fix my equipment when it breaks." When I was in the Air Force in the 1980s, we were doing product evaluations. When I went into the private sector, I was with an organization, Service Master, and we had a very robust program with a large county hospital, and we were writing the request for proposals for capital equipment.
But I wasn't just lucky — you have to step up to the plate. You have to stay engaged and knowledgeable about
what's happening in health care beyond what we maintain every day. You need to know about health care business, and how health reform is impacting that business, and what the CEO is thinking about every day, and what's keeping CIOs up every night. You need to converse on a CEO level, an IT level — and if you do, you'll be offered an opportunity to sit at the table. I've never been at a facility where someone has said, "We have enough people to do the job." Some of it's the nature of people in our business. Some are introverts. They're more likely to keep things inside and not communicate. Some have better communication skills than others. I think that's been a limitation.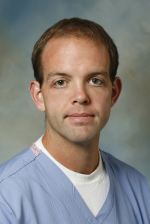 Scott Bosch, manager of biomedical engineering Park Nicollet Health Services in Minneapolis, and president of the North Central Biomedical Association:
(The name) has been well received within our association. I think nobody has changed anything yet with regard to job title, but it's certainly on everybody's mind. I'm on the advisory board of Dakota County Technical College, and they have a biomed program. It comes up – when are you going to change biomed to HTM? Probably once we see a bigger push from third-party vendors and charter vendors, once AAMI starts calling us all HTM techs, and once schools start changing their programs.
We're no longer considered bench techs, we're no longer considered just service people, but we have a role in the cradle to grave support, the useful life of the equipment, which has proven itself more involved than capital costs. That's why it's important to have an advocate, someone immersed in the medial technology profession to make a decision on the disposition of your medical equipment, or reallocation, or whatever you're doing with older equipment at the end. I don't think finance and purchasing can make that decision alone anymore, given the huge expenditure on maintenance.