By Trevor Bromley, contributing reporter
For healthcare systems, the maxim "time is money" holds more truth today than ever before. The need to increase efficiency, decrease patient wait-time, increase satisfaction – all of it needs to happen to keep hospitals healthy. One of the most direct ways to increase efficiency is to know where equipment and people are when you need them, and that's where real-time location systems (RTLS) are worth their weight in gold.
RTLS is the type of technology where one size doesn't fit all, so it's a good idea to do your homework when choosing a system. It's also essential to understand the different technologies available. While there are a number of technologies like Bluetooth low energy (BLE) and radio frequency (RF) sometimes used in hospitals for basic asset tracking, two supplemental technologies (infrared and ultrasound) can greatly improve accuracy of the location systems.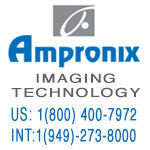 Special-Pricing Available on Medical Displays, Patient Monitors, Recorders, Printers, Media, Ultrasound Machines, and Cameras.This includes Top Brands such as SONY, BARCO, NDS, NEC, LG, EDAN, EIZO, ELO, FSN, PANASONIC, MITSUBISHI, OLYMPUS, & WIDE.

Before delving into the attributes of infrared (IR) and ultrasound, it's important to understand how RTLS delivers value and what can derail it from providing value. Consider an example that nearly anyone can relate to – missing keys. If you've ever misplaced your car or house keys, you stopped and thought about where you left them, or you searched room to room until you found them. In a hospital, whether it's equipment or a caregiver, even if you know where you saw them, that doesn't mean they will still be there even seconds later. Searching each room can take precious minutes or even hours, and during the course of the search, the caregiver or equipment could always move into a location previously searched. Using RTLS, employees can quickly pinpoint the equipment and caregiver they're looking for within a few feet or even within inches, depending on the technology.
Infrared RTLS (IR) uses light-based energy. This provides a few advantages over ultrasound, but the advantages are not significant enough for most users in a healthcare setting to appreciate. Case in point, light travels faster than sound, so the communications back to the transmitter would be faster, but the split-second delay won't be noticeable.
On the other hand, the drawbacks do have the ability to cause some unpleasant hiccups. IR can pass through glass for example, necessitating the use of extra devices to "block" the signal or masking materials like blinds to reduce the instances of "other side of the wall" events. In hospitals with open line-of-sight designs using lots of glass and transparent materials, IR pass-through can lead to staff getting to where the RTLS says the equipment or caregiver is, seeing that they're actually on the other side of a glass window or wall causing significant inefficiencies. This issue is exacerbated by the fact that IR doesn't typically get closer than a foot or two with its location pinpoints, and that distance is enough to be the difference between being in one room or another room on the other side of a window.