From the April 2019 issue of HealthCare Business News magazine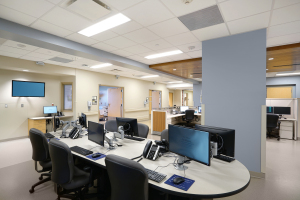 SN:
I wish I could say it would be exponentially easier to access healthcare. That price transparency would be the norm, that everybody competes for value, and that we would see a bending in the cost curve at a significant proportion. I said "I wish," but what I think instead we'll continue to see is incremental improvements driven by the private market and large employers. I'm not convinced we'll see the absolute transformation some people have predicted. To get that kind of transformation, we need a public overall mandate that says healthcare is not just a privilege, but it is a right and that has to show up in the ballot box.
University Medical Center Phoenix
Location:
Phoenix, Arizona
Year founded:
1911
Number of beds:
757
Number of employees:
3,812 full-time employees
CEO:
Dr. Steve Narang
Noteworthy distinctions:
Banner – University Medical Center Phoenix is a nationally recognized academic medical center. The hospital is focused on coordinated clinical care, expanded research activities and nurturing future generations of highly trained medical professionals who serve the community.
The Banner – University Medicine Institutes are aimed at providing convenient access to highly coordinated teams of world-class experts, all under one roof. These institutes bring together signature clinical programs that deliver high-value, coordinated and specialized clinical care. The variety of centers within each institute, along with the high level of expertise of our physicians and providers, mean that patients and their families can find all the subspecialty care they need in one location.
Banner – University Medical Center Phoenix was recently ranked by U.S. News & World Report in the top 50 hospitals nationally for specialty care areas including Geriatrics, Nephrology and Urology. They also tied as the No. 2 hospital in Arizona along with Banner – University Medical Center Tucson.