by
Sean Ruck
, Contributing Editor | August 27, 2019
From the August 2019 issue of HealthCare Business News magazine
DS:
First, we'll be expanding our emergency department from our current 55,000 visits a year to an anticipated 100,000 visits per year. We will be expanding our pediatric and pediatric intensive care capabilities and capacity to address the growing needs of children in our area, while continuing our joint relationship with Children's Hospital Los Angeles. We'll also be working with Cedars in developing and looking at the niches, opportunities and gaps in clinical care in our community. A major target area of need is the expansion of our oncology services we offer and bolstering our oncological surgical subspecialties. We'll be looking at how we expand our cardiac capabilities and how we develop structural heart and TAVR programs.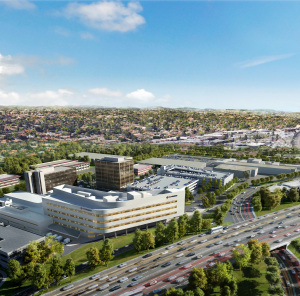 HCB News: What do you believe are the strengths each group brings?
DS:
Within our structure, Providence has a lot of experience in really knowing community hospitals. Our facility is an excellent facility today, but this new relationship with Cedars-Sinai allows us to up our game. Cedars brings a tremendous, world renown that will increase our ability to have subspecialists to serve the needs of our community and keep care closer to home. It will allow us to build new programs that we haven't seen in our region before. It will also allow us to have a very comprehensive and coordinated effort with Cedars when patients need care at a higher, tertiary level.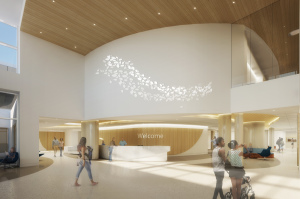 HCB News: How does Cedars benefit?
DS:
Currently, Cedars has a presence in the community and this will allow them to provide more integrated services, and the transition of care will be better coordinated. Both in terms of their ambulatory growth and network development the venture will provide a location to better serve the needs of the individuals who are part of the Cedars Sinai network.