by
Sean Ruck
, Contributing Editor | August 27, 2019
From the August 2019 issue of HealthCare Business News magazine
HCB News: Will there be a seamless ability to have a Cedars' patient go into this new facility and have their records on-hand in the system?
DS:
Providence and Cedars both have an Epic EHR platform, however, we still need to work through details on how to best integrate and coordinate data. I think the bigger issue, though, can be understood by looking at geography. Even though Cedars is within 15 miles of the of Tarzana, it can take over an hour to travel the relatively short distance to and from Cedars and Tarzana.
HCB News: You touched upon how you're both using Epic and you'll be looking at how to streamline that use. Are there any other challenges or details you're still working out that you can discuss?
DS:
We're defining what kind of opportunities and gaps to address programmatically. The facility itself won't be completed until the beginning of 2023, so we have time to work through EHR challenges.
HCB News: Do you anticipate more partnerships like this for Providence St. Joseph Health going forward?
DS:
You're going to see more of these types of ventures happening across the country, where organizations come together with common purpose, vision and values to work collaboratively to create ventures to meet their needs. These ventures will step outside the boundaries of what people have traditionally been used to.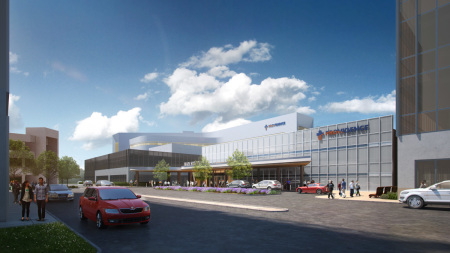 Back to HCB News