by
Lisa Chamoff
, Contributing Reporter | September 30, 2019
From the September 2019 issue of HealthCare Business News magazine
The vehicles come equipped with NeuroLogica's BodyTom Elite, a 32-slice full-body CT scanner, which has an imaging algorithm for low-dose lung screening that was approved by the FDA in 2018.
"Winnebago Specialty Vehicles has a long history of mobile medical care," said David Webster, chief executive officer of NeuroLogica.

Numed, a well established company in business since 1975 provides a wide range of service options including time & material service, PM only contracts, full service contracts, labor only contracts & system relocation. Call 800 96 Numed for more info.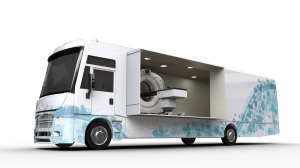 NeuroLogica and Winnebago Specialty Vehicles division collaborated this summer for the first Mobile Lung Symposium in Minneapolis, Minnesota, hosting speakers from the American Lung Association, Atrium Health's Levine Cancer Institute and others. The companies plan to work together to build more mobile screening vehicles.
At RSNA 2018, NeuroLogica launched and its 16-slice, small-bore CT scanner, OmniTom. The mobile system can be used at the point-of-care in the neuro-ICU and in the operating room for neurosurgery cases and full-body pediatrics.
"You can drive it around the hospital," Webster said. "If someone is in the hospital for a traumatic brain injury, you can monitor them instead of transporting them. With this, now the patient stays in the ICU in the bed and they don't have to move them.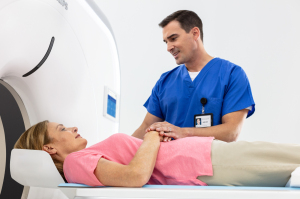 Philips
At ECR in March, Philips launched its Incisive CT, a general purpose 64-slice and 128-slice scanner.
The 72-centimeter bore "workhorse" scanner comes with a "Tube for Life" guarantee — Philips will replace the new vMRC tube X-ray tube, which the company says is already more reliable, throughout the entire lifespan of the system at no additional cost.
This guarantee has the potential to reduce operational expenses by an estimated $400,000.
"One of the most expensive components in CT is changing the tube," said Karim Boussebaa, business leader for computed tomography and advanced molecular imaging at Philips. "The model has been to drive revenue through services. Philips has engaged in a different approach with our customers, one where we want to be partners. Incisive CT reflects that approach."