From the March 2020 issue of HealthCare Business News magazine
In reality, if the trash were on fire, I would never start with the first two steps. I would go straight to the safety concern because there is no time to wait and discuss. However, if you lead with an immediate hard stop for non-emergency situations and do not allow discussion and compromise, you will erode trust and morale. I have the pleasure of leading a fantastic team, whom I can trust to be the experts in their chosen modalities. We can have great discussions about challenges and potential solutions because I know I can trust their assessments and opinions, and they know I am open to hearing them.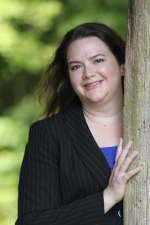 Our people want to be successful. It is up to us to effectively communicate what the pathway to success looks like. It is important to remember what success means to each of our employees. This is not a one size fits all path. One goal could aim to be the best technologist possible while other goals follow a pathway into management. Providing timely feedback along the way, both positive and constructive, is essential for building the relationships between the leader and employee. Employee engagement hinges on the relationships that employees have with their leaders.
About the author: Jennifer Ann Kirkman is the imaging services manager at High Point Medical Center in High Point, North Carolina.
Back to HCB News