Supply chain lessons emerging from the coronavirus pandemic
July 15, 2020
Business Affairs
Risk Management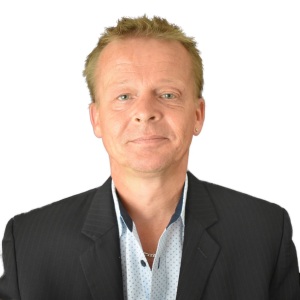 By Lars Thording

How hospitals can reduce costs and better control their supply chain will be particularly relevant as administrators and clinicians prepare for the reopening of service lines that have been shut down during the coronavirus crisis. As reprocessing provides substantial savings across hospital service lines, the industry's role in answering this is significant.

Some single-use device reprocessing companies have tried to play a role in the ongoing supply of personal protective equipment (PPE), while others did not have the ability to directly participate in the manufacturing or reprocessing of products critical to the hospital supply chain. However, throughout the crisis, and even more so as the crisis recedes, reprocessors are focused on helping hospitals re-envision their supply chain strategies and reduce costs, so that they can regain financial health and create sufficient control and slack resources in the hospital supply chain to be able to better respond to situations like these in the future.

What happened?
When mitigation efforts became policy in the U.S., the pandemic had already settled with the population of certain locations in the U.S. Hospitals were called on to prepare for a worst-case scenario of deaths in the hundreds of thousands and hospitalizations that would exhaust the staffing and technology capacity of the hospitals. Directed by federal and local authorities, hospitals shut down elective procedures and redirected all resources to handling the expected mass influx of COVID-19 patients.

Thanks to mitigation efforts, the worst-case scenario happened in a handful of locations, while most locations have dealt with situations where mitigations (social isolation, washing hands, etc.) meant hospital capacity was NOT exhausted. Instead, the curve was flattened, despite the fact that coronavirus cases and COVID-19 deaths still increased (in some cases dramatically). In the process, though, the worst-case scenario preparedness effectively crippled most hospitals financially. In the majority of states and cities, healthcare services essentially stopped, except for COVID-19 related services: Hospitals shut down most orthopedic and cardiology procedures, and patients stopped going to the hospital, out of fear of COVID-19 contamination.

When the country went on alert, the service lines that regularly produce profitability for hospitals (service lines like cardiology and orthopedics) were shut down, while the unprofitable service lines - ER and ICU - were kept open and absorbed all the capacity. Regularly, most hospitals retain a low level of profitability by having profitable (mostly elective) service lines offset the loss on less profitable service lines. I don't think anybody knows what a financial rescue package for hospitals could look like, but right now, most hospitals are financially in ruins, and we need to focus on what a financial normalization plan for hospitals looks like. A large part of that will involve assessing the supply chain to further boost savings across services lines so that future crises like the one we've just witnessed can be better weathered by hospitals.

You Must Be Logged In To Post A Comment
Registration is Free and Easy.
Enjoy the benefits of The World's Leading New & Used Medical Equipment Marketplace.
Register Now!