by
John R. Fischer
, Senior Reporter | July 05, 2021
From the July 2021 issue of HealthCare Business News magazine
"Our solutions enable them to efficiently offer those services one or two days a week," said Tim Krzyzanowski, SVP and general manager of Insight Imaging. "If demand grows, they can add days to a routed system, or transition to a mobile unit that is parked at their facility full-time until they are able to add the services in-house."
With mobile imaging, providers also save on the costs of installing and maintaining full-time modalities. "Mobile units can save the cost and burden of building an entire structure of brick and mortar that requires engineered drawings and building code compliances," said Chad Smith, division president of Medical Coaches and Armor Mobile Group.
Also contracting with mobile imaging providers are urban and metropolitan hospitals, which are looking to decrease backlogs and avoid service disruptions during construction projects.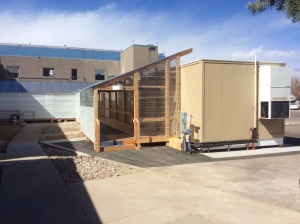 Interest in the mobile imaging space is sometimes driven by wide-bore MR systems to provide increased comfort to bigger and claustrophobic patients, and 64-slice to 128-slice CT scanners for their high resolution. Molecular imaging modalities like PET, PET/CT and SPECT have also gained interest with the release of new pharmaceuticals for different types of cancers and cardiac tracers.
Last year, Shared Medical Services announced that it was deploying the first digital PET/CT in a mobile environment in the U.S. According to McCormack, they are seeing a significant increase in requests for that service. She attributes the high demand to clinicians who have responded enthusiastically to the superior image quality and diagnostic advantages.
"Demand is being driven by urban hospitals expanding their services to the rural setting," said Larry Gabbert, COO of DMS Health Technologies. He says that hospitals, both rural and urban, can "eliminate capital and staffing burdens and expand their service capabilities by going with a mobile coach."
More convenience means more compliance
By bringing the scanner to the patient, mobile imaging makes scanning less scary and puts patients more at ease. This leads to faster and better workflow says Marty Shirley, president of diagnostic services at Digirad. "When you make scanning convenient, you get a higher compliance from the patient and naturally you find more disease, which is what we ultimately want to do in healthcare."