by
John R. Fischer
, Senior Reporter | July 05, 2021
From the July 2021 issue of HealthCare Business News magazine
In rural America, medical imaging can be an inaccessible medical necessity.
With many people in these areas unable to travel the long journey to urban hospitals, disease can sometimes go undetected for long periods of time. Mobile imaging helps resolve this problem by bringing the scanner directly to the people, whether it be right at their front door or in a parking lot in their hometown.
"It's not only about giving them access. It's also about doing it in a way where it's not intimidating or scary for the person, where it's much more of an at-home sort of feeling when they go to get the scan," David Webster, chief operating officer for NeuroLogica, which deploys mobile lung screening units in such areas, told HCB News.
Like every other aspect of healthcare, the pandemic has also left its mark on mobile imaging demand. Gina McCormack, vice president of sales at Shared Medical Services, says her company has seen a particular spike in the demand for interim CT rentals.
"We believe this is largely due to the pandemic and pent-up demand for imaging procedures," she said. "In addition, many hospitals and health system budgets were cut or frozen due to the financial impact of the temporary shutdown of many non-essential OP imaging procedures so mobile imaging has emerged as the solution for supplemental capacity and affordable access to new or upgraded technology."
Demand for mobile imaging is growing in both rural and urban areas, albeit for different reasons. HCB News sat down with experts in the field to learn what is driving this demand and how imaging on wheels is making a difference in U.S. healthcare.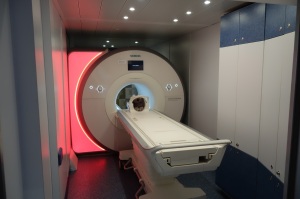 Higher demand, higher imaging
Historically, rural hospitals have primarily depended on X-ray and ultrasound for their imaging needs, but with aging populations, many are in need of more advanced scanners such as CT, MR and PET to detect and evaluate more diseases. When these providers do not have enough patients to justify their need full-time, mobile imaging allows them access to these and other scanners on an as-needed basis.