Healthcare utilization and spending still missing pre-pandemic marks
by
John R. Fischer
, Senior Reporter | August 20, 2021
Business Affairs
Health IT
Telemedicine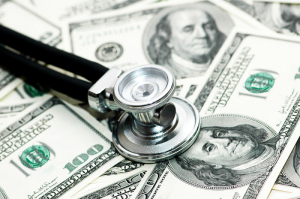 Despite pent-up demand from delays due to COVID restrictions, healthcare utilization has been slow to rebound and by association, spending, according to early 2021 data.

Epic's Scientific journal, Epic Health Research Network (EHRN) and nonprofit Kaiser Family Foundation (KFF) reported lower than expected hospital admissions through at least April 2021 and lower than expected spending in June 2021. They attribute the underperformance possibly to forgone and delayed care as well as the increased use of telemedicine.

"We expected that, as restrictions decreased, patients would have more outpatient visits and may be less nervous to come into the ER or hospital for a condition or procedure they had been putting off. We haven't found that to be the case. Hopefully this is because people are more healthy, and just aren't needing the ER or hospital as much. Alternately, patients could be missing vital care, or putting off concerning healthcare conditions too long," Dr. Jackie Gerhart, a physician of clinical informatics for Epic, told HCB News.

Hospital admissions were 85.5% of what was expected in April and 89.4% of pre-pandemic levels. Removing COVID-19 admissions, all others together made up 80.7% of pre-pandemic levels. Spending on hospital and ambulatory care was 7.1% lower than expected in June. Spending on hospitals alone was 4.1% below, despite health services and hospital expenditures growing since January 2021 at a similar rate to pre-pandemic levels. Epic and KFF say lower utilization could be the result of forgone and delayed care for cost reasons and concerns over the Delta variant, which has increased hospitalizations over the last few weeks. Greater decreases in healthcare workers may also play a role.

As a result, spending has gone down, forcing hospitals and other providers to rely on federal grants from the $178 billion provider relief fund distributed by the Department of Health and Human Services (HHS). Once it is used up, providers could feel bigger financial blows from depressed utilization, according to the study. In contrast, health insurers maintained relatively high average gross margins in 2020 across individual market, group market, Medicare Advantage and Medicaid Managed Care markets.

Another contributing factor may be increased use of telemedicine and alternative forms of care delivery. Telehealth visits now make up 26% of total visits and are 300 times more frequent than they were before COVID. It prevents unnecessary exposure and can decrease barriers to care. CMS has also issued reimbursement for such visits, according to Epic and KFF.

"Telemedicine and alternate care delivery can offset some of the decreased utilization for people who are at a higher risk of illness due to COVID-19 infection, live a considerable distance from their providers, may need to coordinate with caretakers, or have other access barriers," Krutika Amin, associate director for the Program on the ACA at KFF, told HCB News. She adds, however, that "virtual care may miss co-occurring conditions or require an additional follow-up for physical exams."

The findings were based on EHRN and KFF analysis of the Epic Cosmos Limited Data Set, which includes data from more than 112 million patients in 250 hospitals across 47 states. A total of 9.6 million admissions were evaluated for utilization trends, with expected admissions based on pre-pandemic levels. Data from the Bureau of Economic Analysis through June 2021 was used to assess spending.
You Must Be Logged In To Post A Comment
Registration is Free and Easy.
Enjoy the benefits of The World's Leading New & Used Medical Equipment Marketplace.
Register Now!