GE Healthcare inks software deployment agreements with three new partners
by
John R. Fischer
, Senior Reporter | December 08, 2021
Business Affairs
Health IT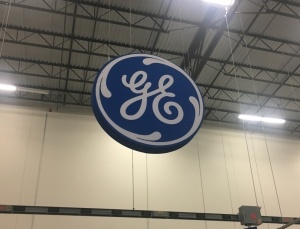 GE Healthcare will now be able to deploy its software across more imaging networks as part of three separate collaborations with SOPHiA GENETICS, the University of Cambridge and Optellum.

The company plans to deploy AI solutions to simplify oncology patient workflows, help clinicians better understand increasingly complex clinical patient data and compare data of individual patients. It will develop these solutions using data from diverse sources, including EHRs, RIS, scanners and other medical devices. It is using its Edison platform to integrate the data.

The alliances are expected to make precision health more accessible by equipping local oncologist and medical experts with resources to make earlier diagnoses and prescribe more accurate treatments to cancer patients.

"By partnering with SOPHiA GENETICS, Optellum, and the University of Cambridge, we're looking to create a more powerful oncology care pathway that promotes high-quality, personalized, and effective medical care," said Dr. Ben Newton, global head of oncology solutions at GE Healthcare, in a statement.

With SOPHiA GENETICS, GE will integrate data from its Edison platform with SOPHiA DDM cloud-based software-as-a-service analytics genomic insights platform to carry out initiatives around digital oncology and radiogenomic analysis. It will apply its medical imaging and monitoring capabilities, as well as co-market and pilot site recruitment in these areas of study.

The company has also agreed to develop applications with the University of Cambridge and Cambridge University Hospitals to connect fragmented and siloed data and disconnected patient information. These challenges are difficult to manage and can prevent cancer patients from receiving optimal care. Cambridge will use its clinical expertise and data to help GE develop and test AI-enhanced applications for integrating data from multiple sources into a single interface.

And with Optellum, GE will help providers to better diagnose suspicious lung lesions as benign or malignant. The majority of incidentally detected pulmonary nodules create an indeterminate cancer risk and are challenging to diagnose. They can delay treatment for cancer patients or lead to invasive procedures on healthy patients. Optellum will work with GE using its Virtual Nodule Clinic, which is designed to identify and score the probability of malignancy in a lung nodule to determine if a biopsy is necessary. It also is the only FDA-cleared, AI-assisted diagnosis software for early-stage lung cancer, and improves sensitivity and specificity for determining if indeterminate nodules are malignant.

"GE's vast clinical network can accelerate deployment of Optellum's platform and could enable a revolutionary redefinition of early lung cancer treatment for clinicians and patients around the world," said Václav Potěšil, founder and chief business officer of Optellum, in a statement.
You Must Be Logged In To Post A Comment
Registration is Free and Easy.
Enjoy the benefits of The World's Leading New & Used Medical Equipment Marketplace.
Register Now!