Hospitals partnering with physician management companies (PMCs) offer more expensive anesthesiology services
by
John R. Fischer
, Senior Reporter | March 18, 2022
Business Affairs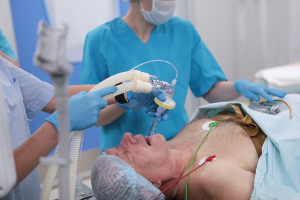 Partnering with corporate physician management companies can hike up anesthesiology prices and in turn, lead to higher patient costs.

This is especially true when dealing with companies backed by private equity firms, say researchers at Weill Cornell Medicine and Columbia University Mailman School of Public Health.

In a paper on the subject, the group points out that more hospital outpatient departments and ambulatory surgery centers are outsourcing anesthesiology management to profit-driven companies (PMCs) that employ anesthesiologists. This, in turn, they say, leads insurers and subsequently patients to pay more.

"Raising prices can hurt patients because if health insurers pay more, patients pay more in premiums and in copays. There's a very strong profit incentive for these corporations to make a lot of money quickly, particularly for private equity firms, which aim for 20% annual returns for investors," said senior author Dr. Lawrence Casalino, the Livingston Farrand Professor of Public Health in the department of population Health Sciences at Weill Cornell Medicine, in a statement.

He adds that higher prices do not necessarily benefit physicians, as it is not known to which extent, if any, PMCs share revenue from these increases with doctors.

To better understand the impact of outsourcing anesthesiology services, Casalino and his colleagues built a data set of information from 2.25 million privately insured patients at more than 6,700 facilities across the U.S. and compared prices before and after a facility contracted with a PMC against practices that did not. Evaluating 7.2 million commercial insurance claims for services provided for same-day procedures, the researchers found that allowed amounts — prices that insurers and patients pay together for anesthesia — rose by 16.5% after facilities contracted with a PMC. When a PMC received private equity backing, increases rose up to 26%.

"Just because there's a 16% to 26% price increase negotiated by the PMC doesn't mean this extra fee goes to anesthesiologists," said Casalino.

Additionally, while the researchers found no evidence that PMCs moved anesthesia practitioners at these facilities out of network, it is possible that the threat of doing so could have been used by the companies as leverage for increasing percentage prices. And if true, the practice of moving out of network opens up the potential for "surprise billing" patients.

Valued at over $26 billion annually, offering anesthesiology services is highly attractive to PMCs, with proponents saying that they can bring management expertise, capital and likely a better ability to comply with quality and safety regulations, versus a practice's own anesthesia practitioners.

But Casalino says the effect they have on quality of care is still not clear and warns that if they continue to grow in various geographic regions, more insurers and diverse patient populations are likely to see anesthesia costs go up. "Many states have corporate-practice-of-medicine laws that theoretically ban non-physician corporations from employing physicians, but these laws are easily circumvented. It may be time to reevaluate and either eliminate or strengthen them."

Future research to determine whether PMCs enhance or hinder quality of care and outcomes is required. This area of interest is hindered by the fact that such entities are not transparent about their operations, says Casalino, who did not respond to HCB News for comment.

The findings were published in JAMA Internal Medicine.
You Must Be Logged In To Post A Comment
Registration is Free and Easy.
Enjoy the benefits of The World's Leading New & Used Medical Equipment Marketplace.
Register Now!