COVID-19 puts decade-long improvement in patient safety at risk
by
John R. Fischer
, Senior Reporter | July 22, 2022
Risk Management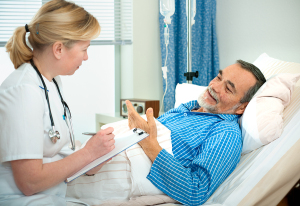 Prior to COVID-19, U.S. patient care was becoming safer, with rates of in-hospital adverse events that posed potential harm dropping significantly between 2010 and 2019.

Researchers at Harvard, Yale and the University of Connecticut, along with the Health and Human Services (HHS) Agency for Healthcare Research and Quality (AHRQ), recorded drops in adverse events for heart attack, heart failure, pneumonia and major surgical procedures, with information from records of nearly 245,000 patients in over 3,100 hospitals.

They studied 21 adverse events, including for medications such as insulin and anticoagulants; infections such as central line-associated bloodstream diseases; and post-procedure events, including hip joint and knee joint replacement.

"These study results indicate that we know how to improve patient safety by working together, and that we can sustain those results over time. The pandemic has undoubtedly put those successes at risk, but this study should provide motivation for healthcare officials to rebuild and rededicate ourselves to a patient and provider safety doctrine," said AHRQ Director Robert Otto Valdez in a statement.

Raw data showed a 36% decrease in adverse events for heart attacks; 31% for heart failure; 39% for pneumonia; and 36% for major surgery. Rates were unchanged for those with all other conditions. When adjusted, these figures became 41% for heart attacks; 27% for heart failure; 36% for pneumonia; 41% for major surgery; and 18% for all other conditions.

Driving these changes has been the implementation of interventions and programs around patient safety by providers, as well as those developed by CMS, the CDC and other federal and private-sector organizations. Many were created following the publication of "To Err is Human," a 1999 report by the National Academy of Medicine — then the Institute of Medicine — that estimated up to 98,000 Americans died each year due directly to medical errors.

The current analysis is the most comprehensive recording of adverse events to date among hospitalized patients, say the authors. "This all-in approach will also be critical to future analyses of the impact the COVID-19 pandemic has had on patient safety," said Erin Grace, acting director of AHRQ's Center for Quality Improvement and Patient Safety and another of the study's co-authors.

The findings were published in JAMA: The Journal of the American Medical Association (JAMA).
You Must Be Logged In To Post A Comment
Registration is Free and Easy.
Enjoy the benefits of The World's Leading New & Used Medical Equipment Marketplace.
Register Now!